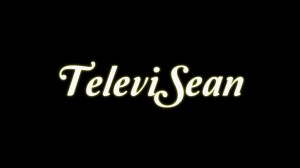 Imagine if you found out that you only had a short time to live. How would you react? How would you go about living out your final days? What would you do on your "bucket list"? The new web series TELEVISEAN, created and written by its star, Sean Robinson of Parker-Kent Entertainment, and co-directed by In Wonderland Films' Dane Story, follows the exploits of a young man named Brady (Robinson), who suddenly faces the biggest fear – and biggest challenge – of anyone's life, including his own: what to do when faced with the frightening realization that the next moment may well be your last.
However, unlike most people, Brady finds that what may be killing him may actually be making him stronger. It's a challenge that he faces head on, aided by his friends Elstro (Derek Elstro), Brady's smart-alecky, adventurous, yet loyal companion, and Em (Danielle Reverman), a resilient, no-nonsense, yet caring young woman who struggles to come to grips with Brady's situation, and someone who he connects with deeply. The cast also includes Katarina Leigh Waters as a troubled drug addict who lives with Brady's sister Amy (Ashley Staples). Fifteen to sixteen episodes are scheduled for the first season, six of which have already aired, plus a seventh set to air this week on Blip.tv and other platforms as well (see links below).
While there have been many movies, TV shows, and even web series that have fallen under the emerging sub-genre of "found footage" or "faux-documentary" storytelling, TELEVISEAN takes a different approach, one that doesn't claim to be everything to everyone, or even tries to appeal to fans of one specific genre; rather, it is a rare case of a web series that transcends genres. "We are just doing "OUR" thing and not worried about fitting into a mold.  There have been pseudo-documentaries done before and found footage-style pieces, but to mix that with the heavy, dark drama and the silly, raunchy, yet character-driven comedy is something different.  And then, as we begin to delve into some of the more mysterious elements of the storyline, we are taking the viewers to unexpected places," Robinson says. The series is further enhanced by the music of composer Jonathan Blackshire, who gave not only his support to the show, but also allowed Robinson and Story free use of his music. "His music is truly outstanding and it captures the real soul of the show.  He's been a huge part of this whole thing." (A link to the composer's SoundCloud page is below).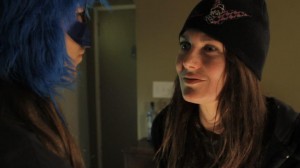 In addition to the documentary elements, TELEVISEAN also employs elements of reality TV, by interviewing real people, who answer questions posed to them in an honest, authentic way, with Brady's experiences unfolding in real time, unscripted. "There is a deep fabric to the story we are going to tell and it will touch into many genres — even fantasy/horror/adventure — but the one thing we will stay true to is these three characters and their friendship and their story of dealing with something really tragic and trying to make the best of it," says Robinson, who in addition to his determination to create a quality product for viewers, also cites personal stories of perseverance over adversity as among his inspirations for the series. "I'm inspired by people who take bad experiences or events and face them with strength and turn them into something positive – people that are faced with things like life-threatening illnesses, but choose to turn their misfortune into motivation to do something good, whatever it may be, and they touch the lives of people around them."
Future episodes will see Brady embarking on more adventures, including a white-water rafting trip, plus a roller-coaster ride, and even time spent bonding with dolphins, each of which will only add not only to his story, but also will provide viewers with a sense of realism amidst the more dramatic elements of the show, making for a web series experience unlike any other, one that Robinson believes people will keep coming back to. "Buy a ticket for the drama, stay for the mystery… keep coming back for the love stories, the laughter, the adventure. I want you to eventually really feel for these characters and I want you to discover how interesting it can be when fantasy and reality are so deeply intertwined, and the lines where one begins and the other ends are always blurry."
The show's official web site will be launched soon.
FACEBOOK: www.facebook.com/televisean
TWITTER: www.twitter.com/pketelevisean
BLIP.tv: www.blip.tv/televisean
PLACEVINE: http://www.placevine.com/channels/televisean
BOOMTRAIN: http://boomtrain.com/shows/televisean
WEB SERIES NETWORK: http://webseriesnetwork.com/profile/seanrobinson
YOUTUBE (for promos for upcoming episodes): http://www.youtube.com/user/TheParkerkent/
Composer Jonathan Blackshire's music can be found on SoundCloud: