The war on drugs has taken on many fronts over the years, and the latest front in that battle is the alarming rise of synthetic drugs, including "bath salts" – drugs that come with often fatal side effects. Despite that, many businesses (called "head shops") have sold these drugs, which are primarily popular among youths. The new hour-long drama miniseries HEADSHOP, produced by Melissa Azzi and directed by Giri Swamy of Shock Collar Studios, tells the story of one such shop (though fictional).
The five episode series, which premiered August 15th on Youtube and Vimeo (see links below), stars Shaun Green as Will, the owner of a Memphis-based store (which he acquired from his uncle) that sells many popular synthetic drugs, from "spice" (a synthetic form of marijuana), and "charge" (synthetic cocaine, also known as 'bath salts'). While he makes a huge profit from the "legal" drugs he sells, he finds himself surrounded by both sides of the law – from criminals who make their living through the illegal drug trade (and who also feel that head shops are undercutting their business), to the feds who seek to put Will and others like him out of business.
In addition to his strained relationship with his girlfriend Natalie (Allison Sommers Kelly), both parents of their young son, Will's life is made even more complicated because of his volatile best friend Caleb (Marcus Santi), a man seemingly on the edge of destruction as he seeks to increase his power in the industry – at the risk of destroying not only his friendship with Will, but also his relationship with his girlfriend Hallie (April Hunsucker). The cast also includes Patrick Prentiss as Duck, a frequent customer of, and friend of the head shop, plus Mary Claire Smythe as his girlfriend, Goose, and Shannon Walton as Rachael, a Memphis cop investigating the local drug trade along with her partner Ernie (Dennis Phillippi). Interestingly, as the editing process of HEADSHOP's 5 episodes concluded, Memphis authorities raided and closed fourteen "head shops" which sold the now illegal "bath salts" and other synthetic drugs.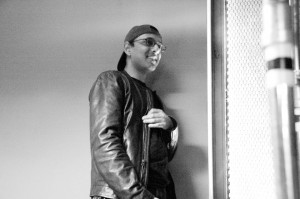 As an emergency room doctor in Memphis, Swamy knows first hand the frightening impact that drugs can have on those who use them, and his experiences were the primary inspiration for the show's creation. "I kept hearing about bath salts and the problems related to them. Curious, I did a little research and ended up coming up with this idea. I am a former writer, and the idea for this story just seemed like a good start for my first directorial experience. Memphis is the perfect setting for this kind of gritty, underworld drug culture. By the time we wrapped filming, I thought to myself, 'no way are bath salts going to remain legal.' Sure enough, they're now considered illegal drugs."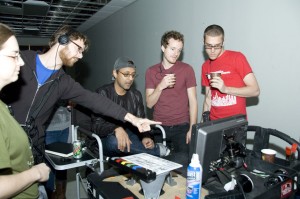 While popular TV shows like BREAKING BAD and WEEDS have focused on people trying to make a living (albeit a questionable one) through selling marijuana, HEADSHOP stands apart from those shows because of its characters, whose lives are impacted not only by the kind of drugs they sell, but also the decisions they make. Another key difference that sets the show apart from many other dramatic series is its storytelling approach, one that was on full display during filming. Says Swamy: "We shot the show entirely unscripted. As the director, I would give the actors scenarios, but I never knew which direction it would go. There are no unscripted shows. You can make the argument that reality TV is unscripted, but we know that even that has a script nowadays! To me, it felt natural to just let them ad-lib their lines and see where it went. And we got some good material from giving ourselves that freedom. Also, it's the first show, of which I'm aware, that addresses the sale of bath salts in head shops."
HEADSHOP is a story of people – people whose lives and livelihood depends on the often dangerous business they're involved in – that of the drug trade – and whose lives are forever impacted by it. It's a show that its creators describe in one word: "Escape. This is about how people deal with their lives, their defeats, and how they move on. Life is how you perceive it, and sometimes you need to lie to yourself. How do each of my characters cope? And then, how do they escape their reality?"
(Note: The show is not yet closed-captioned or subtitled, but the producers say that they're looking into it.)
ON THE WEB: www.shockcollarstudios.com/productions/headshop
VIMEO: http://vimeo.com/user9674335/videos
YOUTUBE: http://www.youtube.com/user/HeadshopShow
FACEBOOK: www.facebook.com/HeadshopSeries
TUMBLR: www.headshopshow.tumblr.com
TWITTER: @ShockCollStudio
HEADSHOP Episode 1 from Shock Collar Studio on Vimeo.