Redemption. It's a great concept. It's even greater when someone finally achieves it, no matter what the circumstances. For Jessica, the heroine and protagonist of the new thriller web series JESSICA FOREVER, redemption is what she hopes to accomplish as she tries to overcome the loss of her best friend and N.A. (Narcotics Anonymous) sponsor, as well as the painful separation between her and her young daughter. All of those events, though, are part of a larger narrative that will unfold throughout the show's first season, which debuted its first 2 episodes on October 31st on its official Youtube and Vimeo pages.
The series, co-written and created by Westley Cornwell and Luis Garcia, features a talented ensemble cast that includes Kate Horn, Todd Robinson, Jerry Bell, Jr., Kira Batcheller, Willow Finney, Daniel Smith, Kyle Wise, Talon Bronson, Desiree Gaorian, and Micah Saxton Kuhl. Cornwell notes, though, that their character identities and backstories will be revealed throughout the show's first season as part of its larger narrative. 10 to 12 episodes are set to air over the first 2 seasons, and Cornwell hopes to continue the story for several more.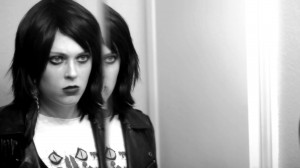 JESSICA FOREVER originally began its life as a short film, but after seeing one of the most popular sci-fi films ever made, Cornwell began to rethink his approach. "After another viewing of THE MATRIX on one random summer evening last year, I had thought about what my favorite part of the film was. The mystery that surrounds the big reveal was always so enthralling for me and I wanted to recreate that feeling within a horror story. From there we (Cornwell and his production team) started trying to figure out what to do with this outline, because a short film didn't feel right. After our visit to L.A. earlier this year, we decided on a web-series because of the popularity of YouTube and web content in general," he says.
Production commenced soon afterward, and both Cornwell and Garcia had little trouble finding actors who would make up the series' ensemble. "Our producer Luis Garcia knew most of the cast from previous projects with Kate Horn, Desiree Gaoiran, and Micah Saxton Kuhl being the exceptions. I had worked with Micah and Desiree on previous projects," he says. For Cornwell, who also serves as the series' director, Horn's talents as a performer stood out. "(W)ith Kate, she had posted a video of her doing impressions right after working out to a Portland filmmaker group. This struck me because it showed that she has range with her acting and she isn't afraid of putting herself out there. From there we did some auditioning for the role of Jessica just to see if there was anyone else that could fit the role but we never found anyone that nailed it quite like Kate," he remembers.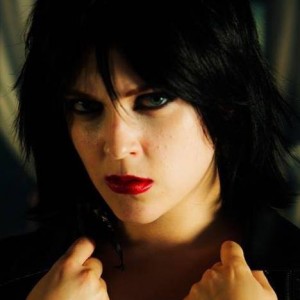 JESSICA FOREVER is different from many action driven web series in the sense that it focuses on the personal, internal struggles of its characters rather than external action. "When I started the writing process I wanted to get away from making something that could be considered as throwaway. I wanted to make something that really sticks with people and that is tricky to do with a web series because of the condensed format. But I think we nailed it. There are definitely elements that any horror fan can enjoy but at the end of the episode if the viewer feels attached to Jessica then we have achieved our goal," Cornwell says.
Along with its character driven approach, Cornwell says that JESSICA FOREVER will appeal to fans of existing horror franchises – especially those that emphasize storytelling and character over gore and violence. "I believe that anyone who likes a good story could enjoy our show. It's got a lot of horror elements that will appeal to the horror crowd, but those elements aren't too over-the-top which makes the show more accessible to anyone who might not enjoy the horror genre because of those elements. If I had to compare it to anything, I would compare it to THE WALKING DEAD because of the realistic approach to the material. And from the get-go, THE WALKING DEAD has been a character-driven show," he says.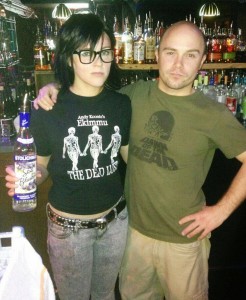 While Cornwell hopes to make his series a profitable venture, his main goal for JESSICA FOREVER's success is simple: "(I)f I can touch someone personally with our story I would be incredibly stoked. The horror genre is pretty straightforward but from time to time there can be a film/series/etc that can pull a very personal response from me and that's what I look for the most in new offerings from the horror genre. If I can be scared, thrilled, and then (when I least expect it) I start tearing up moments later…that's what art is all about for me. And doing that sort of one-two combo in the horror genre is very rare."
All in all, JESSICA FOREVER is about redemption, and just how far people would go to achieve it no matter how difficult or insurmountable the odds. It's a theme that resonates throughout the series, through the story of a young woman and her fight to overcome her own personal adversity. It's also a theme that will resonate with viewers of JESSICA FOREVER; one that Cornwell hopes will keep viewers coming back. "No matter what a person does in their lifetime, there is always room for redemption. And I feel like that is a huge part of keeping people interested in our pitch-black story. By creating this lead character who hits rock-bottom in the first episode, we are able to pull in the viewer better because there is the hope that she will come out on top by the end. And for me that is the best bit of any good story," he says.
(Note: the series is not currently closed-captioned, but if the series is successful Cornwell says he will look into utilizing that feature.)
YOUTUBE: http://www.youtube.com/user/JessicaForeverWS
VIMEO: https://vimeo.com/jessicaforeverwebseries
INSTAGRAM: http://instagram.com/jessicaforeverweb
TWITTER: https://twitter.com/Jessica4everWS