It means a lot for people to be gifted with special skills and talents that sets them apart from the rest of us. However, it can always be a blessing and a curse to possess those gifts, and it can often make the people who have them extremely vulnerable.
Co-created by series co-star Rose of Dolls (Rocío de las Muñecas) and Oliver Mend, and premiering its 7 episode first season on its official web site and Youtube pages, the new international trans media thriller web series GIFTED CORPORATION follows a disparate and unique group of individuals with one thing in common: they all have incredible psychic powers. Together, they're out to stop a rash of murders by a mysterious, cunning and seductive Italian-American coin killer known only as Z (played by Valentino Vanzetti).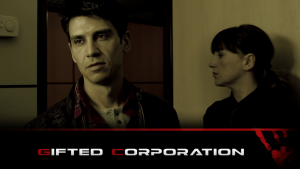 Among that group of specialists is the beautiful and wealthy Marion Bisset (played by Rose of Dolls), a woman who pursues romance and excitement in equally spectacular fashion.
Meanwhile, 10 year old Amanda "Mandy" Richter (Elena Palencias) is an intelligent, hard working student whose smarts belie a cold and often unsympathetic exterior and whose powers seemingly defy her young age.
In contrast, Mandy's older brother Charles (played by Carlos de las Munecas), is kind and friendly. However, while they both have a strained relationship with their German parents, the American-born Mandy and Charles are as close as ever and seek to move beyond their current situation. The group also includes high schooler Shaly Redfield (played by Emily Anne Kane) who struggles to overcome a painful past incident that put her in a psych ward, and is now hoping to grow professionally and emotionally.
In addition, the shy, nerdy Victoria Blake (Natalia Alvarez) also finds herself overcoming a past life changing incident; in her case the unsolved deaths of her parents in a car crash which left her orphaned at 24. As a result, she has now inherited the family business of clock making, but fights every day to move past the incident while struggling with the often unpredictable nature of life itself.
There's also the mute, but physically cunning and ferocious Waya (Alejandra Fernandez), who spent her life with her Cherokee Indian grandmother in the Yukon woods where she learned from her to become resourceful through nature. After her death, though, she's struggled to legally emancipate herself from her. Now, she lives a solitary life in the wilderness and harbors a strong sense of distrust towards humans.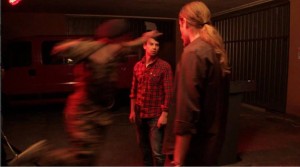 While gifted himself, Viper Hagi (Gorka Albinarrate) enjoys a reputation for being "the psychoanalyst's psychoanalyst" and for his brilliance in the field of psychiatry.
However, he's also wickedly persuasive, deceptive and can instantly manipulate all those he comes into contact with for his own evil purposes. Furthermore, he's known Z for some time, and becomes closely allied with him thanks to their shared lust for total power.
Also working to bring Z to justice are the smart, resourceful police assessor Hugo Osorio Silva (played by Asier Moreno) and Sean Thornton (Jaime Lopez), a New York cop who also has a secret of his own: he's also one of the "gifted" ones that find themselves trying to solve the mystery of Z's killing spree while managing to stay one step ahead of him.
In opposition to the group's search for justice is the adversarial, often violent and cowardly war veteran Bryan Cox (Gabriel Ocina), the de facto head of a military task force that seeks to control and destroy the mission of the gifted ones.
Filmed on location in Spain, and utilizing 47 locations, 100 production personnel from 11 countries and 6 different languages, GIFTED CORPORATION may very well be unlike any web series ever produced before or since. That's in large part due to its strong transmedia element, its multinational cast and crew, and its production process which manages to replicate an American setting inside a foreign country. (More on both later.)
Even more so, the series will be accessible to all people regardless of language, country or physical disability. Each episode will be streamed through free platforms (Youtube, Vimeo, DailyMotion) in a number of different languages through subtitles, along with closed captioning for the deaf/hard of hearing and audio descriptions for the blind.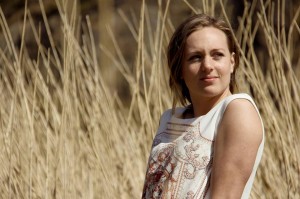 As Rose of Dolls explains, the goal of making GIFTED CORPORATION available to all viewers is truly important and beneficial for both her team and the show's viewers.
"We have been more interested in reaching out to our audience than actually obtaining a benefit from it. We have tried as hard as we can to make it accessible to everyone, and are very concerned about not leaving anyone out."
GIFTED CORPORATION has already gained attention and honors even before the show's debut. Earlier this year, its official trailer won second place in the trailer competition at the 2014 Bilbao Fantasy Film Festival (FANT) in Bilbao, Spain. That trailer is embedded below and can be viewed at the end of this article.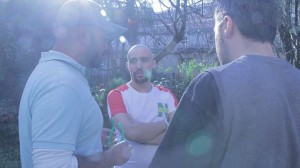 Rose of Dolls and Mend initially developed GIFTED CORPORATION in May 2013 as a standard pilot for broadcast TV. However, given the enormous growth of, and opportunities provided by web series as a whole, the two decided to refocus the concept.
"Oliver Mend had an idea for a TV pilot and I was working on my thesis about online media, so we wanted to work together in something big, so that we could try to take our work to the next level. The initial project started as a thriller and quickly transformed into a sci-fi series. We looked closely at all the web series and all the American TV series we loved, and we took the best from each to sum up what we thought was necessary to create our show," Rose recalls.
The next step was to find the right actors to bring GIFTED CORPORATION to life. Given the obvious language barrier that was prevalent in their search for performers, that process would prove to be a lot tougher than expected. "We needed actors but also people who could speak almost native english, and it wasn't easy. We mostly had to chose acting vs. english. We did an audition and a lot of amazing people showed up, even though it was in English and they were not getting paid," says Rose.
The show's cast is a mix of seasoned veterans and newcomers, but as Rose remembers, the difficulties that came with coordinating both a multilingual cast and performers who had little to no experience on camera immediately became apparent.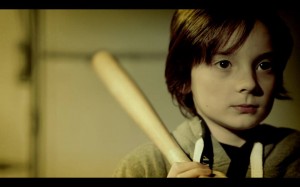 "Some of the characters are played by actors whom we had already worked with, but  others were completely new. There are two very young actresses, Alejandra Fernandez (who plays Waya) and Elena Palencias (who plays Mandy) who have just turned 15 and did an absolutely impressive job," she says.
"Sometimes we ended up with natives that didn't have experience acting, and others with actors that had some difficulties with the English language."
With the cast having been set, another challenge awaited Rose and Mend in the form of convincingly replicating an American setting within the confines of a foreign country. Given their love of American TV series, including the popular NBC sci-fi drama HEROES, it was a task that both creators knew they had to achieve successfully in their quest to make GIFTED CORPORATION a seemingly larger than life thriller.
"We tried to look for areas, streets, buildings that could have an American appearance and we included some elements like an American football team, or basketball match, american cars, flags, etc. We saw many movies and TV series with similar sequences to see what is was supposed to look like, and we tried to imitate it as much as possible," Rose says.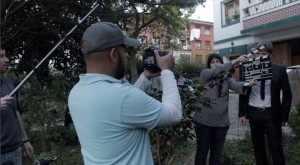 While just trying to recreate a typical American atmosphere in Spain was a tall task, at least one part of their exhaustive search for locations would end up being unexpectedly successful. "One of the locations was an alley; the one you can see in the first chapter. We were looking for the classic American alley with the trash cans and a weird little door that lead to an antiques shop. We were searching for two months and suddenly, when I go for a walk with Oliver just around the corner from his house I tell him: what about that one? And so it was," she adds.
Another key factor that makes GIFTED CORPORATION unlike most web series thrillers is its emphasis on transmedia storytelling. Not only will viewers see a standard episode over the course of the first season, but they will also get to experience the world of GIFTED CORPORATION in a variety of ways over different platforms.
For example, there's a set of news stories from Sofia Salazar, a reporter for the fictional IBC Channel that's part of the world of Gifted itself. On the other end of the spectrum is a series of vlogs (video blogs) called "The Zet Files", which focus on bizarre and highly paranoid conspiracy theories relating to the unexplained and mysterious events that take place in the Gifted atmosphere. Plans are also underway for a graphic novel that will tie in to the main web series, and all events organized by the show's production team will also link back to the show's overall story and setting.
Having worked together for 3 years on various projects, Rose and Mend have already become well accustomed to the rigors of filmmaking. Because of its epic storytelling and international scope, GIFTED CORPORATION was an even bigger challenge. Yet, the experience and teamwork of both co-creators and their cast and crew would soon come to the fore during shooting. For Rose, putting the series on screen was both a professional and personal learning experience she'll always treasure.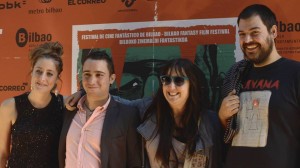 "I have been directing some of the chapters myself, and that responsibility stressed me out a lot, because I have not directed much previously, but worked as an actress or crew. I am very happy with the result. It has indeed made me grow a lot. This has been a very big project in which we have been working hard for over a year. Working with such a low budget makes you appreciate people who are working for your project."
Although Rose and Mend have high hopes and ambitions for the success of GIFTED CORPORATION, including both a second season and a feature length version of the series, their biggest goal is to make a series that's compelling, exciting and different from any that's ever been produced for new media. In short, GIFTED CORPORATION promises to be much more than a web series.
Through closed-captioning, subtitles, and supplemental transmedia content, GIFTED CORPORATION promises to be a truly accessible, innovative event that will leave viewers on the edge of their seats, while making them ponder just what it means to be "gifted". "There's a lot of gifted people out there. Where is the line between good and evil? There are a lot of unsolved mysteries that have to be uncovered," Rose says. If the hard work she and her talented cast and crew is any indication, GIFTED CORPORATION may very well live up to the hype. "I feel this is just the beginning of something huge, and I just hope it is."
ON THE WEB: www.giftedcorporation.com
YOUTUBE: youtube.com/GiftedCorporation
FACEBOOK: www.facebook.com/GiftedCorporation
TWITTER: @GiftedCorp
Enjoy episode one, which premieres today, embedded below: