Throughout the history of popular entertainment, the issue of crime and punishment has become a major element in countless books, movies and TV series like SHERLOCK (based on the classic Sherlock Holmes characters by Sir Arthur Conan Doyle), on up to DRAGNET, the LAW AND ORDER and CSI: franchises, among others.
While detective thrillers and police procedurals have taken a close look at the public and private struggles of those on the right side of the law, several classic series like THE SOPRANOS, OZ and BREAKING BAD have focused a lens on those who operate above it.
While those shows portrayed the dangerous world of organized crime, and the inner moral battles fought by those who live inside of it, another aspect of the criminal underworld has largely been glossed over – until now.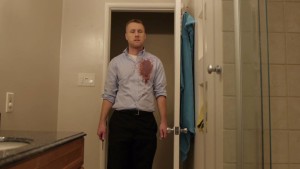 Created, written and executive produced by Michael Bretten (who also stars in it), season 1 of the new drama web series LOOSE ENDS is set to premiere its first season of 12 episodes later this year, and is currently in the midst of its IndieGoGo campaign.
The series focuses on a group of seemingly ordinary, middle class individuals who live in a typical suburban neighborhood. In public, they work seemingly ordinary jobs and provide for their families.
Underneath that humdrum exterior, though, they also have one thing in common: they're an elite team of deadly contract killers, whose criminal pursuits add to their equally complicated existence. As season 1 progresses, their lives and those of their lucrative clients will suddenly intertwine as a result of a grisly murder, leading to a stunning conclusion no one saw coming.
The series stars Bretten as Joe, a lifeguard, swim instructor and father to his son Tyler (Bradley Bundlie). Joe's career as a contract killer began when Tyler's life was threatened by a deadly disease. Desperate to save his son's life, and needing the money to pay for an expensive, yet life saving surgery, Joe and his wife Adriana (Sara Boutine) decided to pay for it the only way they could: to become professional killers.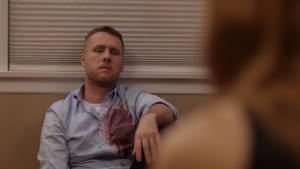 Joe's secret life as a hit man is made even more tense by the fact that Tyler has no idea of his mother's real whereabouts.
His current partner, Susi (Carissa Caparas) also has her own share of painful family secrets. Susi's brother Alex (Johnny Fujikawa) expresses considerable concern about his sister, much to her consternation.
Alex works alongside the city's district attorney Lydia Baxter (Jeanne Gigi Stanley), a frequent client of Charlie (Fabian Jamie), a smart, rough-edged and manipulative entrepreneur who's rapidly rising to power in the criminal underworld. His part time job as a divorce attorney provides him with the perfect selection of clientele. Unfortunately for Lydia, her political ambitions are soon cast aside when her dark past suddenly reemerges.
Along with taking care of son Tyler, Joe lives alongside his girlfriend, Elizabeth (Cintia Castelo). Having been recruited by Elizabeth's day job consists of operating a suicide prevention hotline from home. The seamy side of her double life as a criminal consists of evidence cleanup after the team's most heinous murders.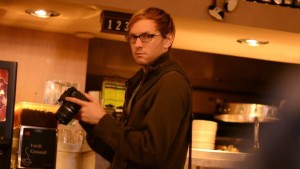 In addition, there's Cid (Mick Lambuth), a tech savvy expert in evidence elimination.
Although he works a seemingly average job as a video game tester, Cid's love of, and in-depth study of the technical details of violent video games gives him a disturbing insight on assorted techniques in targeted killing.
LOOSE ENDS' talented ensemble cast also features Caleb Mixson (who directed the series) as Craig, whose life is suddenly shattered when he finds that his older brother Kevin (Patrick Kaiser) was murdered. Upon finding out that his family participated in drug trafficking, Craig decides to take over Kevin's unsavory "job" as a drug runner. Along the way, Craig seeks vengeance for his death, and seeks revenge on the very people he thought he knew well – his own family.
Bretten developed the concept for LOOSE ENDS during time he spent in a writers' workshop one that also included actors who not only sought to create their own content, but also to display their physicality through stunts and fight choreography.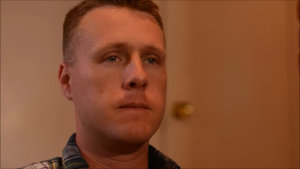 A longtime fan of crime-related movies and TV dramas, Bretten sought to focus on a side of criminal behavior never explored through web series.
"With online media we have never taken an honest look at contract killers," Bretten says. "After doing some research I found mom-and-pop murders as they are sometimes called, or middle-class contract killers who exist in our society."
While most crime procedurals have focused on the inner and outer struggles of cops, detectives and lawyers, along with the tortured existences of prisoners, mobsters and drug dealers, LOOSE ENDS is unlike any other crime drama because of its focus on the criminals portrayed (in this case, killers for hire), because of the daily moral conflicts they face, and most of all, because of its depiction of a team of criminals – rather than a team of crime solvers.
"Never has there been a story like this told," Bretten says about LOOSE ENDS. "Most crime dramas portray the hit man as an isolated person empty of feelings that you rarely see. When a crime drama is ensemble in nature, it tends to be (about) detectives and lawyers who solve cases. This is not that kind of show. This show is about a group of everyday people who have the same skill set you would find on a CSI team, but solve ways to get away with murder and do."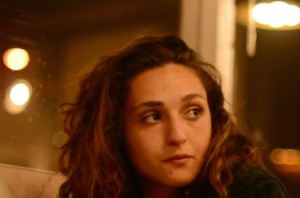 While Bretten is currently raising funds to produce season 1 of LOOSE ENDS via the popular crowd funding platform IndieGoGo, he also used some highly unconventional methods to raise the money to bring his series to life.
In addition, he also found ways to fit in the demands and responsibilities of his day job with those of his job as a filmmaker during production of the series.
"I raised food and gas money each week by working as a trained massage therapist. When not on set, I would work on new and regular clients," he recalls. "(On) Wednesdays we would shoot at one of the 30+ free locations. I had a deadline I knew I had to meet. I would use Thursdays, Fridays, Saturdays, Sundays, and Mondays to raise funding for the following Wednesday."
Managing time between fundraising and filming each episode of LOOSE ENDS also proved to be a high wire act for Bretten. "For almost a year and a half, all my free time would be focused on Wednesday's goal, so the cast and crew could have food and gas. On average, I would work 35-40 hours in 4 days doing Swedish and Deep Tissue massage on private clients," he adds.
"Tuesdays would be used to prep and finalize Wednesday's shoot. In between massage clients I would have phone meetings with key crew members to make sure everything was prepared and ready."
After an extensive casting process organized by Bretten and casting director Cupid Hayes, Bretten and his team began working on shooting each episode of LOOSE ENDS. Throughout the filming process, Bretten made the most of all opportunities he could get while working within an extremely low budget.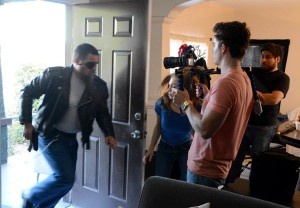 "Being that we were low budget, we had to block shoot each season out by location. What we would do is secure a location for free," he says.
"Then continue to shoot at this location until nothing left was needed from the season from that location. We would generally shoot from 7AM -7PM or until we would lose sunlight if we were outdoors."
For Bretten, maintaining a sense of consistency throughout the shoot was crucial. "Being that we were block shooting one day a week, continuity was key, so hair, make-up, wardrobe, and lighting had to match," he says. "Some days we would shoot 5 scenes from 5 episodes. At the beginning of the day we would shoot a murder at a location but then go back in time and shoot an earlier scene."
As time went on, though, Bretten placed his full confidence in his cast and crew, many of whom were one in the same. "Being that I acted in it, I had to trust my team, as did Caleb (Mixson, who also directed), when he was acting as well. All helped keep aspects of the production in line. Some of these individuals did have to double up on positions as well when it was needed."
Although the show's production process was extremely low budget, and with shooting taking place in a highly unstructured fashion, there were bound to be difficulties throughout the shoot. Given that LOOSE ENDS is a crime drama, viewers are certain to witness scenes of intense violence, though strictly for dramatic purposes.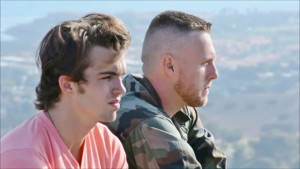 Unfortunately for Bretten, plus his cast and crew, the line between fiction and reality would soon blur in surreal and frightening fashion during the filming of one such scene.
"The most intense day was when LAPD was called out while we were shooting. A neighbor heard us shooting a murder scene and called the police. Minutes after this, the streets were quickly closed down," he remembers. "14 cops were called out with sharp shooters who quietly came onto the location. We then were all marched out at gun point and then frisked."
After the police finally realized just what was going on, the tense atmosphere would soon subside. As Bretten recalls, that experience even helped LOOSE ENDS gain a greater amount of fans in the process. "When it was clear there was no real dead body, and that we were just filming a small web series, they left. This helped us get 500 more likes on Facebook and no fines or tickets occurred," adds Bretten.
Through it all, Bretten and his team managed to endure, and overcome, all the difficult moments and problems they experienced on set. " …Every day was different with different challenges, but that (the LAPD interrupting production) was the most extreme. We did have cast members fall out after shooting which required re-shoots or re-writes. With every change we had to make, it made the production better."
Along with bringing viewers a different kind of crime drama, Bretten aspires for much more than just success and wider distribution for LOOSE ENDS, as well as greater opportunities for his talented and vast ensemble cast. He also hopes to prove that producing a quality web series in all aspects (writing, acting, cinematography, etc.) doesn't have to come with a high price tag.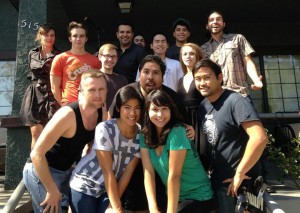 "I feel there is a large gap between indie web series and mainstream ones," he says.
"This professional gap is because many do not implement the time it can take to produce a show with quality lighting, sound, acting, and story development. Also many go and write for a limited audience or try to catch a small niche. (Which there is nothing wrong with.) I want the show to be an example that you do not need large amounts of money to be professional looking."
Through the interwoven lives and moral conflicts of an average group of people who just happen to be highly skilled killers, LOOSE ENDS depicts more than just the consequences of their crimes.
It also shows just how low some will go to achieve their most desperate, and potentially deadly, desires. Bretten sums up the show's theme this way: "People will always try to justify their dark actions, even if it's murder. But in most cases, it's easier to get someone else to do it and someone always can be bought when desperate enough."
(Note: Bretten says that while LOOSE ENDS is not currently closed captioned, he does plan to add that feature to each episode in the future.)
ON THE WEB: http://www.looseends.michaelbrettenmedia.com/index.html
FACEBOOK: https://www.facebook.com/OfficialLooseEnds
INDIEGOGO: https://www.indiegogo.com/projects/loose-ends-season-1-2/x/9743767