Having launched Wednesday, September 9th, the new web series content hub MewNowTV features 10 different online series; shows that represent both a commitment to quality online entertainment, while emphasizing viewer interactivity through its 9 specially designed apps.
Furthermore, each of these shows are guaranteed to attract a diverse range of audiences, with incredible young acting, writing and producing talent in front of – and behind – the cameras.
From side-splitting comedy, to suspenseful sci-fi, to reality programs that will inform, educate and inspire, MewNowTV features shows that truly put the viewer in control in various ways through each of its 9 different interactive apps; apps that are specifically tailored to fit the framework of each series.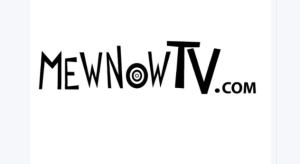 With existing social media networks like Facebook, Youtube, Instagram and the increasingly popular video app Periscope also playing a huge role in MewNowTV's content, those who visit the network's official web site (see more links below) will experience what could very well be a major step forward in the continuing evolution of online entertainment.
MewNowTV's founder, Kyle Valle, discusses each of the 10 different shows that make up the network's impressive lineup, what viewers can expect to see in them, and most importantly, how each series will benefit the viewer through their unique interactive elements.
In addition, Valle illustrates how each of MewNowTV's impressive and versatile performers (himself included) spread their talents across all of the network's programs.
JOURNEYMAN
Johnson Creed and his guides, a psychic with super natural gifts, a former Navy Seal and a Nordic Blonde alien, set out to restore balance against a dark alien force. This sci-fi adventure series showcases our commitment to creating stronger, more diverse and unique roles empowering women in film.
The 'lead', Johnson Creed (played by yours truly), is guided and instructed by 3 women, who are the real heroes of the first season. Quirky, downright lovable Melissa Rodriguez as Plebo, the super psychic, plus fierce and funny Punkie Johnson as Kit, the Navy Seal, and, last but not least, intuitive and sharp Sandra Seeling as Q, the Nordic Blonde.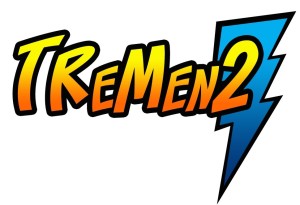 Tremen2
Completely in Spanish, always subtitled and loosely scripted — Hosts CZR, Don Juan, and Valeria spotlight the American-Latino experience, debating hot button issues, common misconceptions, and life tips from a refreshing, witty angle.
As is often the case with our series, one of Tremen2's co-hosts is also producing: Christian Casillas, who plays CZR. Carlo Mendez performs as Don Juan and Mariel Chantal as Valeria. The three actors have amazing chemistry, ideas and often improv lines in the hilarious debates.
CLASS ACT
Former child star Jamie mentors six kids in her new acting class; from evil arch nemesis casting directors and career jealousy to stage moms and love triangles, together they set out to beat the odds. MewNowTV team member Erin Smith (THE VAMPIRE DIARIES, REVOLUTION), who is also my fiancé, stars as Jamie.
Along with her roommate Holly, played by talented Christina Rose, the young ladies guide the (amazing) kids in the class: Jaidan Jiron (recurring on NEW GIRL) as Ariel, Samantha de Gyarfas as Amie, Brady Ecklund as Theodore, Major Curda as Kevin, James Sklena as Jimmy and Aric Floyd as Tim.
We were so fortunate to find these young stars in the making – I couldn't have asked to work with better people with such heart and natural talent. Mickey Schiff (frontman of 'the White Arrows') plays musician Tony, and I play Jamie's boyfriend Fritz.
THE MAGICKAL WORLD OF VOXX
Have a one-on-one with "the world's most accurate psychic" – learn how to access your divine, limitless ability with her inspirational guidance. Watch, Believe, Repeat. "Periscope Psychic" live Q & A's are coming your way.
Co-creator Voxx is internationally renowned and prominently featured as America's most accurate psychic in the book "America's Top 100 Psychics" – though that doesn't describe her amazing energy, and unbelievably thorough knowledge of all things magic and psychic. Check her out live on Periscope answering viewer questions @Voxx.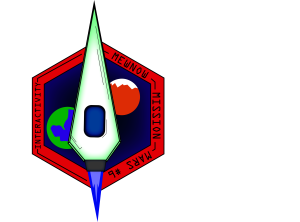 MISSION MARS #6
Six oddballs will be the sole inhabitants of a new colony on Mars, and you are going to decide who to send. Prepare for an epic launch this September.
We wrangled together around 50 unique characters through a variety of sources – from local, highly redeemed improv troupes and traditional casting (with quite a nontraditional audition process!) to inviting other MewNowTV series' actors and even Erin's fellow Vanderbilt alumni in Hollywood to be a part of the (extremely) historic MISSION MARS #6.
Check out the candidate's page and cast your votes on who to send to Mars, launching 9/9!
THE JOE SHOW
It's hard being a nice, normal guy these days. Joe's gonna tell you who's being offensive lately, and he may or may not apologize. Take notes, you don't want to be next.
We just had to create a series around the hilarious Joe Mitchell, who starred with Christian Casillas in the MewNowTV original series JOBLESS – which is up for Best New Media in the Burbank International Film Festival and premieres 9/10 at the Burbank AMC, one day after MewNowTV's launch. Classically trained and a true one-of-a-kind artist, Joe was the natural choice.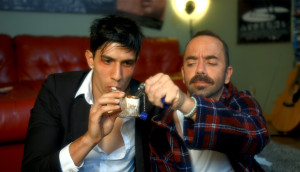 JOBLESS
Two roommates, zero jobs, one option..Javier and Barry desperately try to make it in a world that is leaving Wharton MBA's out on the street.
Christian plays well-to-do Javier – an educated, good hearted young man seemingly content with his life…until his dubious roommate Barry goes one prank too far and gets Javier fired from his steady job. Now the two jobless roommates desperately try to find a source of income together before Barry's disability runs out and they 'get the boot'.
This was the first of the (now 10) series to be filmed, and it really kicked off everything in terms of filming. Christian introduced us to Joe Mitchell (our Barry) and the two were a match made in heaven for the new comedy series idea!
TUNE UP
Six inspiring "tuner-uppers" are embarking on a life-changing, five-week fitness challenge. Follow their daily journeys on Periscope — Tune In to Tune Up! The series' stars are from all walks of life, joining together in one unified mission: bettering themselves and helping inspire each other and the viewers along the way.
Again, we lucked out in traditional casting, finding passionate people with a huge drive: Keaundra Cooks, Bryan Young, Jeremiah Adams, Wes Wu, Kadi Djibrine, Carlos Martin and (host Christian Casillas's mom) Susy Casillas. The show features certified personal trainer to the stars and fit model Christian Casillas, once more showing his versatility in producing and starring in a completely different role.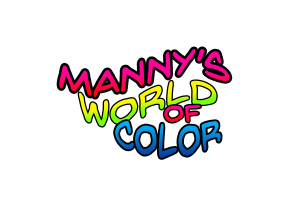 MANNY'S WORLD OF COLOR
Get theme park secrets, musings and advice from 'the pro who knows' – theme park aficionado Manny helps ensure that your next trip will actually be magical.
Manny Alvarado, MewNowTV team member and content creator, has extensive knowledge and an inside view of the theme park world after years of working at serval of the largest parks.
His musings and witty, sharp comedic timing needed to be shared with the world. Catch Manny as several featured characters in the series, from the head interviewing scientist in MISSION MARS #6 to a (very scary) cameo in JOURNEYMAN. There is nothing that man can't do.
TALKIN' POINTS
The Comedy Store's downright hilarious Punkie Johnson goes all out on the weekly BS: "I'm gonna talk your head off. Every damn time."
The show is called TALKIN' POINTS! Grab some TP after a crappy day.
JJ (aka Punkie) and I bonded instantly upon meeting when we had both just arrived in LA, lived together for several years and are truly family.
Though her comedy shines through when playing JOURNEYMAN's fierce Navy Seal Kit, her tremendously unique voice needed its own stage. As I mentioned in the earlier answer, she is beyond talented and the next breakout personality in entertainment. Get ready, world. Punkie is about to rock yours.
ON THE WEB: www.MewNowTV.com
FACEBOOK: www.facebook.com/MewNowTV
TWITTER: @MewNowNews
INSTAGRAM: @MewNowNews