For better or worse, and regardless of the circumstances, it only takes one decision to forever change someone's life. In the new 4 episode drama series PRESSURE, a former criminal turned devoted family man learns that the consequences of such a momentous choice can also have a potentially deadly impact. Created, written and directed by Reggie Altidor, PRESSURE is available to view on its official Youtube page and on StreamNowTV. (additional links are below, along with embedded video of the series' first episode.)
PRESSURE focuses on the journey of Rondell (DARK JUSTICE's Che Holloway), whose life has changed dramatically during the five years in jail he spent for armed robbery. Having grown up without a father or any male adult presence in his childhood, Rondell fell prey to the temptations of life in a dangerous neighborhood.
While incarcerated, Rondell's girlfriend Shy (Aisha Curtiss) became pregnant with his daughter Peace (Wynter Dias). Once he's released, Rondell is unprepared for the responsibilities of being a father, with he and Shy constantly struggling to keep their family afloat. To make matters worse, Rondell, Shy and Peace soon find out that they're about to be evicted from their apartment.
Seeking to save his family from financial ruin, Rondell soon becomes entangled with siblings Chris (Mike Lowe) and Mike (Romeo Willis). Like Rondell, they've spent most of their lives surrounded by crime, conflict and violence.
Now united by the shooting death of their brother Kevin (Oumar Coulibaly), Chris and Mike set their sights on Rondell, whose decisions end up leading to what could be a fatal confrontation.
Before it became a web series, Altidor first produced PRESSURE in 2013 as a five minute short film during his studies at Brooklyn College. Although it was intended for a class project, the motivation for him to make the film (and later, the series) ran much deeper. "When I first wrote the five minute short, I thought of my older brother," Altidor recalls. "He was someone who came home from prison, and was finding trouble getting his life on track. I could only imagine the 'pressure' he would have if he were juggling a family at the time.
Based on feedback he received from his classmates and instructor on the original short film, as well as his desire to expand upon and explore the journeys of the characters introduced in the short film, Altidor set out to make PRESSURE on a greater scale through producing it in episodic form.
As a result, he says, the series painstakingly examines how each character's individual lives, and those of their friends and family, are affected by the choices they make. "We are allowed to see everyone endure their own form of pressure. Our protagonist (Rondell) is out in the real world trying to redeem himself after his drastic decision. Our main character has dug himself into a deeper hole, and we question if he has the chance of surviving."
With a talented ensemble cast being culled from both past collaborators and friends of Altidor and Holloway, the most surprising performance came from Mike Lowe (who plays Chris in PRESSURE). A newcomer to acting, Lowe made a tremendous impression on Altidor when he auditioned for the project. "Mike worked alongside with me in a warehouse," remembers Altidor. "He never acted a day in his life, but I saw he had the acting bug in him. We literally worked side by side, and (we) rehearsed all of his lines."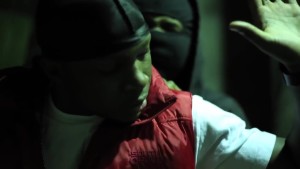 Along with the standout portrayals of PRESSURE's cast, the short film and series also benefitted from a dedicated off-camera team that worked side by side with Altidor to capture the action.
"The production process was relatively smooth, and everyone was eager to do the project," says Altidor. "We didn't have much money, so the crew was relatively small. For the first short, it was literally me, the director of photography (Kirk Nakumura) and our editor (Morgan Gicquel) who would occasionally hold the boom mic."
The crew, which also included additional director of photography Joseph Singletary, audio man/fight choreographer Owen Hu and gaffer Jon Leyton, helped Altidor achieve his directorial vision for PRESSURE on-set. Despite some difficulties, all involved on both sides of the camera helped to make PRESSURE a success. "The most challenging aspect of this production was scheduling, but even that wasn't too big of an issue," Altidor adds. "Being on set was a blast; everyone had a lot of positive energy to share, and it made everything that much better."
As of now, PRESSURE has ended its run. However, Altidor says he has not ruled out potentially reintroducing the series' characters in a new capacity in the future. Regardless of if he does or not, the talented writer/director has created a work that's been beneficial for him in many ways; one that, as time has passed, has proven to be much more than merely a way for Altidor, plus his cast and crew, to share their talents with the world.
"Originally, my hopes for PRESSURE was to showcase my capability as a writer/director. I never thought about getting it on other platforms. It was just a story I wanted to release from my mind and (to) see come to life. But after two years, it still slides its way back in my life, meaning that this project is more than what I thought," says Altidor, describing the series. "The project, to me, is successful because it's passed my expectations, but if more can come from this, great. I just hope people watch it, share it and follow me on my journey as a filmmaker."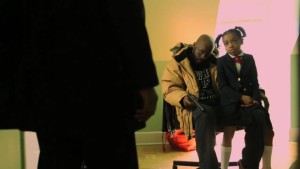 When those viewers watch PRESSURE, they will not only be witnessing an intense, gripping human drama as seen through people whose decisions end up leaving their lives hanging in the balance. Altidor believes they'll also learn an important lesson about how one fateful choice can sometimes make all the difference in the world.
"I hope viewers can see how drastic decisions alter not only a person's future, but to the individuals that surround him/her. Before crossing that line, be sure to weigh out the consequences, and make sure it doesn't disturb the balance with friends or family," cautions Altidor. "I would say the message of PRESSURE is to showcase in certain situations (that) no one is completely innocent. If you watch PRESSURE, you'll notice almost everyone faces the repercussions of their actions."
Note: Regarding closed-captioning/subtitling of the series, Altidor says: "PRESSURE is not closed-captioned/subtitled. I would be open to it in order for all audiences to have the chance of fully experiencing the project."
YOUTUBE: https://www.youtube.com/playlist?list=PLevIHqiTAz0TLloeoX1oOdV0AjBi3pT6z
STREAM NOW TV: http://streamnowtv.com/drama/pressure-hood-drama/
FACEBOOK: https://www.facebook.com/Pressure-186284055154060/