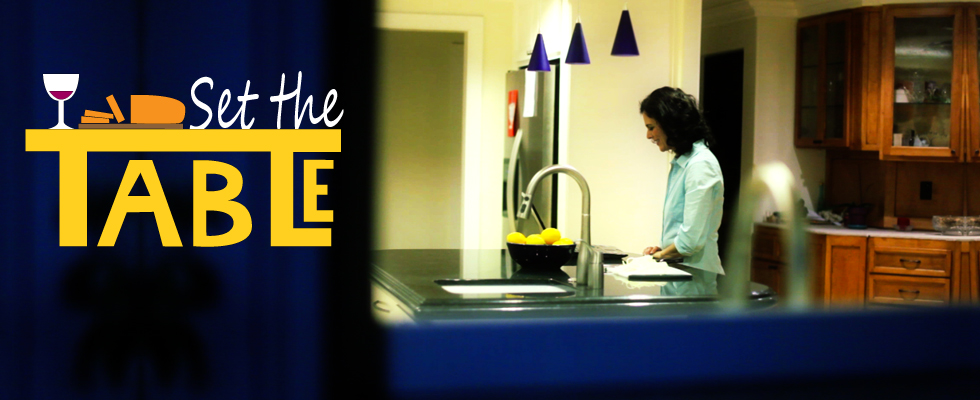 Set The Table is an interesting show. It's well put together, well written, well shot, well acted, well edited, etc. Across the board it's pretty well done, but it's only six episodes long, with about 35 minutes of show. This is something that is quite common in web series. Production is time consuming and expensive, so short makes sense, but is it the best way to go?
First let me start with my critique. Each episode is essentially a single scene, or sequence, which makes Set The Table essentially a grouping of six scenes. I think the single scene / episode format is great for web series and it works well here. The issue is that nothing is able to get resolved in the six episodes. I'd say the combined story feels like less than one act.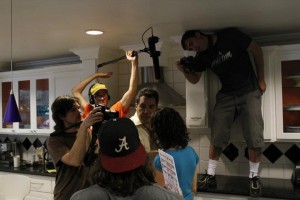 Currently creator Deborah Adair is working on creating a season two to help give us a bit more to chew on, but the biggest hurdle is finding the money to make it. Money is always the challenge in web production, and the relationship between money and length is starting to feel like an issue that producers need to learn to deal with.
While the classic three act structure has come under fire on the web it has also become clear that stories, no matter the format, need to have a beginning, middle and end. When I look at a series like Set The Table from the perspective of an audience member I have a hard time seeing myself getting hooked. The show just does not get deep enough into the story, to that point where an audience member can decide that they need to watch more.
A lot of series are created with this one season = one production cycle model because it makes sense financially. It is a convergence point between old media production and new media distribution. Creators need to be experimenting with new ways of telling their stories and producing their content. If you have money for a half hour of content you should tell a complete story in a half hour. One big fear people have when it comes to getting hooked on new television shows is the fear of a show getting canceled before the story is told – the same phenomenon exists on the web I am sure – people will pass on a show that takes two years, three production cycles and two kickstarter campaigns to tell.
I don't want to give the wrong impression about the show though, because I really enjoyed it and there was definitely something special going on somewhere. The real interesting thing here is that, despite its short length, I was able to feel a real connection to the story, characters, ideas, and themes – which is something that even a television show like LOST couldn't accomplish in seven years… I think this is the combination of good, personal writing and quality acting performances.
Becca (played by Adair) and her husband are a couple struggling with the challenges of mid-life. Their daughter has moved away and is perusing a life of her own, their jobs and extended family have pulled them away from each other and put unwanted burdens in their place. At its core Set The Table is a story about recalling the times when everything was in its right place, and trying to find a way to put it all back together.
In a lot of ways Set The Table is the type of story that asks a lot of questions but does not offer any answers – which I love. Where we see Becca and her husband trying to rediscover that spark through the personal touches of homemade food, we also see challenges get in their way (spilling the coffee beans, and being forced into the latkes felt symbolic) and no resolution. Ultimately the story leaves us perhaps with a bit of foreshadowing, as we see Becca's mom struggling to let go of those same memories of the past, and the times where everything was how it should be. Maybe one day Becca's daughter will come home from France and pull her out of a tree.
It is rare that I feel a story work on that level for me and I believe that is the result of some personal writing and working with actors that really get the material. Sometimes I feel like one of the biggest problems in web series is that creators are too scared of telling the stories that really mean something to them. With Set The Table I believe I found a show where that is definitely not the case. I wish we could see what Deborah could share with us if given a little more time and a little more room to let these characters grow and change. Hopefully we do.
Set The Table can be found at their website http://www.watchsetthetable.com