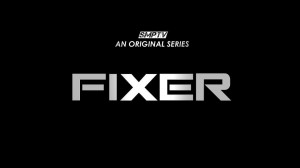 Trust, loyalty, and the will to act…to affect your own destiny. For a group of CIA operatives in the new sci-fi/mystery web series FIXER, trust and loyalty are put to the ultimate test when a specially trained, biologically enhanced group fights back against those who trained them – those who are now targeting them for destruction. The series, co-executive produced, created and directed by R.L. Scott, debuted on Youtube and Facebook on February 24th. Two episodes have already aired, and the show's first season finale is set to air later this summer. FIXER stars Monyque Thompson Scott as the show's main character, Eve Alexander, the "fixer" of the series, who suddenly finds herself and her fellow CIA agents on the run from the people who created them. The cast also includes Rick Irvin (the show's co-executive producer), George Vincent (as the agency's director Shaw), Jo Mani, Devin Brooke, and David Chan.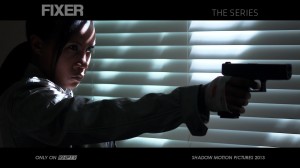 Scott set out to create a web series that uniquely combines elements of spy thrillers, and sci-fi and supernatural storytelling, each of which sets FIXER apart from many web series of each genre, he says. "It was an idea I had swimming around in my head for several years. I directed two feature films back to back and had a small block of time in between to forge ahead and get it done. I absolutely could not have done it without the amazing team of artists that collaborated with me on the series."
That team includes Shaun Mixon, who, along with Monyque and R.L. Scott, form the show's production company, Shadow Motion Pictures (SMP), and of course, their incredible cast, a group assembled primarily through the web, including social media. "Facebook was the source for some of the actors I found. Others had auditioned for me in the past, and impressed me with their work. The crew mostly consists of the team over at SMP, and Youtube was also a good resource. As a director though, I mostly cast through actors reels online."
Scott cites many influences, from the popular James Bond and Bourne film franchises, to sci-fi movies and graphic novels, among others, as among several of his inspirations, not only as a filmmaker, but also as the basis for FIXER. Yet, he brings a unique, and perspective to the typically male-dominated spy genre. "I wanted to explore the genre in my own way, but do it with a female lead to see what that interaction would be like," he says. In addition, a distribution deal for the show is currently being negotiated.
Fans of various sci-fi/supernatural shows like FRINGE, plus crime dramas like PERSON OF INTEREST, along with female-fronted dramas like SCANDAL, along with fans of related genre video games, graphic novels and comic books will be both interested and entertained by FIXER, says Scott. "There are hidden themes with a sci-fi/graphic novel edge that ultimately make up the overall storyline." While Scott has high hopes for the show, including finding a broadcast home for the show, alongside his goal for the series is simple: "My main goal is to create something interesting and uniquely entertaining for the fans."
ON THE WEB: http://www.shadowmultimedia.net/
FACEBOOK: http://www.facebook.com/FixerTheSeries/
TWITTER: @DirectorRLScott
YOUTUBE: http://www.youtube.com/user/DIRECTORSDIARY (R.L. Scott's page, and also the main Youtube page for FIXER, and other series produced by Shadow Motion Pictures).