The state of Louisiana is known for lots of things – its delicious food, its rich cultural heritage, its great music (from jazz to zydeco and everything in between), its beloved sports teams, both college and pro (from LSU to the Saints), and of course, its equally colorful politics. In recent years, though, the Pelican State has also been known for something else that's caught the attention of people all over the world: its reputation as one of America's fastest growing hubs for film and TV production. It's a steady output made possible by the state's tax credits system, which successfully withstood a major challenge earlier this year in the state legislature.
As a result of the influx of movies produced in Louisiana within the past few years, from PITCH PERFECT, NOW YOU SEE ME, THE TWILIGHT SAGA: BREAKING DAWN and LEE DANIELS' THE BUTLER, to TV shows like TRUE BLOOD, TREME and the reality phenomenon DUCK DYNASTY, Louisiana currently enjoys its well earned reputation as "Hollywood South". Yet, the state is also becoming a hotbed for the industry's newest, most significant development – TV shows produced for the web.
From Youtube based series like THE GUILD, to Netflix's Emmy nominated breakthroughs HOUSE OF CARDS and HEMLOCK GROVE, TV made for the internet has become the most important new form of entertainment that's emerged within the past few years. Amidst all those higher profile productions listed above, including those produced in state, Louisiana also boasts a talented community of homegrown filmmakers who've made their own mark on the industry – and many of them are behind some of the internet's fastest growing web series.
One new event taking place next month in New Orleans will showcase some of the state's best original web series creators and their shows, while benefitting them through networking opportunities, one on one feedback from their peers, and informative panels about the latest trends and issues facing the world of indie TV.
WEB WEEKEND, organized by NOVAC (New Orleans Video Access Center) and held in partnership with the New Orleans Film Festival, takes place during the weekend of Friday, October 18th through Sunday, October 20th, and promises to be a rewarding experience for fans and web series creators alike. The event is open to the public, with tickets for NOVAC members at $20, non-members at $30, and door passes at $40. Web Weekend passes are good for admission to all panels, parties and conversations during the event.
The conference begins with 'Think Tank', held from 3-6 PM (Central Time) at the Launch Pad, located downtown on Magazine St. (more on that later), followed by its opening night party, 'Click. Play.' at the Hotel Modern's Bellocq Bar in New Orleans' Arts District starting at 9 PM. All of it leads to a busy schedule on Saturday, August 19th, where both new and current web series will be screened, and where visitors can take part in panel discussions focusing on the biggest issues and trends in the online video industry. A full schedule of events is listed below, though details on where the closing night party will be held have yet to be announced.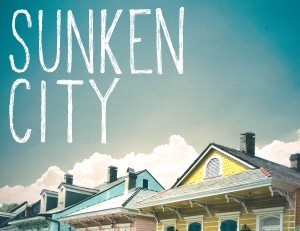 Among the popular locally produced web series which will be featured during the three day event include Helen Krieger's LEAST FAVORITE LOVE SONGS, CJ Hunt and Kyle June Williams' SUNKEN CITY (both of which will also participate in the Think Tank event), Deanna Meske's GOVERNMENT LIES, plus the comedies THE ADVENTURES OF KEITH FLIPPEN, BOURBON WHIZ, and other shows like SHE IS ALEX and THE BLOODY SUNDAY SESSIONS. As of October 3rd, NOVAC Web Weekend has successfully achieved its fundraising goal of $5,000 through its Kickstarter campaign (the final tally at $5,200). (See link below).
Web Weekend was developed as a response to the overwhelming boom in popularity of original episodic content for the internet, and as a result of the continued growth of web series, NOVAC director of programs Ashley Charbonnet saw a unique opportunity to address the needs and concerns of those who power a rapidly evolving industry. "With Web based video production and distribution in a national boom, we were finding more local and regional filmmakers, including NOVAC sponsored filmmakers like Helen Krieger (LEAST FAVORITE LOVE SONGS) creating content specifically for the web. We are also finding more and more viewers locked into web based shows like Netflix's HOUSE OF CARDS and ORANGE IS THE NEW BLACK and Hulu's EAST LOS HIGH to name a few. So, we thought that we would help feed this need in the filmmaking community with Web Weekend," she says.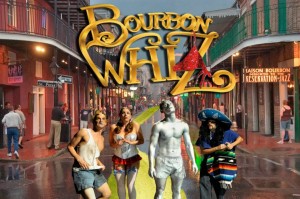 Along with the state's incredible influx of movie and TV production, there's been unprecedented growth in independent projects, including web series. As Charbonnet explains, it's a byproduct of Louisiana's overall success as one of America's busiest hubs for filmmaking. "…The growth of the film industry here in Louisiana has made an impact on budding filmmakers and others who never thought that they would work in this medium, much less creating content for the web. Not only are they inspired by the industry's growth, but they are capitalizing on the resources that are here because of industry presence. What is key is that these filmmakers are looking toward the web and new media to distribute their content. The audience is not only bigger, but it feels more attainable. There is no red tape. In a lot of ways it makes your job as a media maker that much tougher. With the creation of web content so democratized, your stuff has to be good to draw attention. Actually, it has to be really good."
Among the many events that will take place during the weekend include the Think Tank, and Charbonnet says that it's another way that web series creators will benefit from attending Web Weekend. "At the Think Tank, selected filmmakers will have the opportunity to receive feedback on their projects and careers directly from Web Weekend panelists and mentors as well as the other participating filmmakers," she says. The event will also feature the Small Screen Series, where new and current shows will be viewed both on screen and on computer at a special station inside the New Orleans BioInnovation Center. Submissions for new series to be featured in both events are now closed. (Along with a full schedule of events, full details on when and where the Small Screen event will be held is at the end of this article.)
In addition to screenings of popular web series, there will also be informative panels featuring some of today's biggest movers and shakers in the indie TV industry. These discussions will focus on many of the most important issues that face web series creators today, from monetization of content, to marketing, distribution, social media outreach, and more. Among the featured panelists are Mark Gantt, writer/director/actor of the Streamy Award-winning drama THE BANNEN WAY, Mike Tringe, founder of the web site CreatorUp! (an educational resource for aspiring web series creators), Angela Tucker, writer/director/producer of the documentary series BLACK FOLK DON'T, plus Webby Awards managing director Claire Graves (all of whom will also serve as mentors to fellow web series creators). Other panelists include Funny Or Die's Allison Hord and Charles Ingram, both of whom will appear in a special event called 'A Conversation With Funny Or DIe', and Andrew Mer, vice president of content partnerships for SnagFilms. (More on those events below).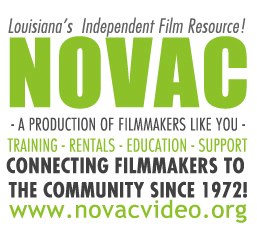 Social media will also be a huge part of Web Weekend. "We encourage our audience, filmmakers and NOVAC team to live tweet during all panels, parties and conversations with the hashtag #WebWeekend. We will also be creating a Facebook event page for the event in September," says Charbonnet, who also hopes to make the three day conference accessible to those who cannot attend in person. "We are currently investigating the possibility of live streaming the event, though we will certainly be capturing highlights from the event on video," she says.
While Web Weekend has yet to take place, the event has already garnered positive attention from the state's film community, and Charbonnet hopes to bring both the worlds of filmmaking and technology together during the three days. "I hope that we are able to not only educate the community about how to create or improve their own series or take advantage of web distribution, but to also continue to promote cross-collaboration between filmmakers working within and outside of the online arena. That goes for the growing tech community as well. There should be more crossover between the two groups. That is why we are highlighting Web Weekend at this year's NOLATech Week (an event which will take place in New Orleans from Oct. 7th-12th) as well."
Even more importantly, Charbonnet hopes that Web Weekend will become an annual destination that will benefit the state's best current and up and coming storytellers for years to come. "I would love to see our filmmakers up their game and because of that, reach a regional and eventually national audience. I think that as long as NOVAC and the film industry as a whole continues to nurture the indigenous film community here in Louisiana, the quality will elevate and the audience will come next," she says.
Here's the full schedule of events that will take place during NOVAC Web Weekend.
(All times Central):
Friday, October 18th:
3-6 PM: Web Weekend Think Tank – An event that brings together web series creators from throughout the state, providing them with opportunities to network and get feedback from their peers. Held at the Launch Pad on 643 Magazine St. (Suite 102) in downtown New Orleans.
9 PM till: Click. Play. – Web Weekend Opening Night Party (Bellocq Bar at the Hotel Modern, 936 St. Charles Avenue).
Saturday, October 19th:
The following screenings and panel discussions will take place entirely at the New Orleans BioInnovation Center (1441 Canal Street):
10 AM-5 PM: Small Screen Series – A place to see current and new web series, including pilot episodes, screened on various devices including laptops.
11 AM-12:30 PM: Web Series 101 – An instructional panel focusing on the production of original episodic content for the web.
Panelist: Mike Tringe (Co-Founder, CreatorUp!).
1:00 PM-2:15 PM: Going Green: Monetizing Your Content – All about making money through original web content, from sponsorships to distribution networks.
Panelists: Andrew Mer (SnagFilms VP of Content Partnerships), Mark Gantt (Writer/Producer/Star of THE BANNEN WAY).
2:45 PM-4:00 PM: Drop It Like It's Hot – Here, web series creators can take advantage of the best ways to market and release their content.
Panelists: Angela Tucker (Writer/Producer/Director, BLACK FOLK DON'T), Mike Tringe (Co-Founder, CreatorUp!).
4:45 PM-6:00 PM: It's A Web Web World – A panel discussion featuring some of the industry's most important leaders discussing the incredible growth of original content for the web, and how's it benefitted both viewers and creators alike. Analysis of current and future trends, plus important issues surrounding the world of web series will also be discussed.
Panelists: Claire Graves (Managing Director of the Webby Awards), Angela Tucker (Writer/Producer/Director, BLACK FOLK DON'T), Andrew Mer (SnagFilms VP of Content Partnerships), Mark Gantt (Writer/Producer/Star of THE BANNEN WAY), Mike Tringe (Co-Founder, CreatorUp!).
6:00 PM-7:30 PM: A Conversation With Funny Or Die – One of the web's most popular hubs for original comedic content, Funny Or Die has been a major success story in the entertainment industry. Its executive producer Allison Hord, plus writer/director Charles Ingram will discuss their roles in the site's success, including creating hilarious video content that's made Funny Or Die one of the most viewed video sites online. In addition, they'll discuss the future of original video content for the web.
9:00 PM till: Digital Throwdown – (Site to be announced). An opportunity for web series creators to network with not only their peers in the industry, but also some of the top leaders in the tech sector.
ON THE WEB: http://novacvideo.org/learn-connect/film-community-events/webweekend.html
FACEBOOK: http://www.facebook.com/novacvideo
TWITTER: http://twitter.com/NOVACNewOrleans
KICKSTARTER: http://www.kickstarter.com/projects/novac/web-weekend