Since the economic collapse and subsequent recession that followed, it's been a real challenge  to both find a good job, and to maintain a paycheck. Those challenges are further complicated by the responsibilities of paying the bills and keeping a stable home environment. While no situation is exactly the same for all who have struggled to make ends meet in this depressed economy, it's a fact that today's job market remains poor. Since the collapse, several movies and TV series have reflected this climate in various ways. So too have web series. One such example: the 11 episode miniseries JOBLESS: THE SERIES, which debuted October 22, 2013 and streaming via the Video Lettuce Tomato network's web site and Youtube page. More on the Video Lettuce Tomato network ahead.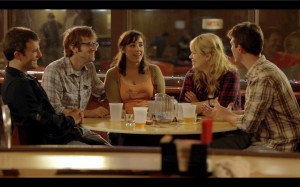 Filmed in Chicago and co-created by Doug Tyler and series co-star Michael Rhea, JOBLESS: THE SERIES follows the life of Evan (played by Rhea), a young, talented professional who suddenly finds himself unemployed from his lucrative job in large part due to his own immaturity.
Desperate to get back into the working world, he finds himself taking up residence in an apartment shared by his old college friends: roommates Victoria (Sue Redman), Travis (Brian Kavanaugh) and Victoria's boyfriend Joe (Sad Brad Smith), whose work ethic is much stronger than Evan's. Over time, though, Evan's laziness quickly becomes a burden to the group, and he soon realizes that before he can grow into a new career, he has to grow up.
JOBLESS: THE SERIES came about as a direct outgrowth of the financial meltdown and its devastating effects on those who faced (and still face) a daily struggle to make ends meet. However, Tyler and Rhea decided to take a different view through their web series – that of a man who loses his job as a result of his own actions. "We started the process 3 years ago when it seemed the economy and unemployment was the only thing in the public conversation. We decided to explore what it would be like for someone whose unemployment was self inflicted instead of being the victim of the unemployment crisis," Tyler says.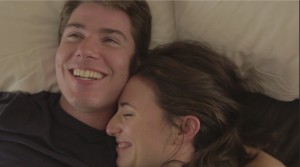 Tyler's longtime friendship with Rhea was one of many factors that led to the initial development of JOBLESS: THE SERIES. So too was the desire for both to create a project that would display their talents in front of and behind the camera. "Michael and I are old friends from Arkansas.  We both went to the same High School and then did Theatre at the University of Central Arkansas together.  After that, he went to grad school in Liverpool England while I did my MFA in Chicago.  He eventually made it to L.A. and we were looking for an excuse to work together on something quick and fun.  Well, after the first draft which was drastically different than what we shot, I think we both realized we'd rather do something right (or at least try)," he says.
Originally, Tyler had a slightly different approach for JOBLESS: THE SERIES; one where real stories of those impacted by the struggling economy would appear in contrast with the fictional, humorous world of Evan and his friends. "At the time we started, the idea was to fuse what you see in JOBLESS with documentary. We planned to interview unemployed persons as cut-ins juxtaposing Evan's ridiculous behavior. After we began editing, we abandoned the idea. However, what we hoped to accomplish was to provide some comic relief to those struggling to find work. I'm a film nerd who is overly excited about the possibility web content brings to storytelling. So personally, I hoped to bring grounded performances to a heightened story and bring a more cinematic style to the web series format.  Not sure that was all accomplished, but that was the hope," Tyler says.
The serialized narrative that unfolds throughout the series' 11 episodes proved to be the perfect working fit for Tyler, his cast and crew. "I wanted the production to feel as much like a feature as possible because I think it helps momentum and the crew begins to have a short hand. So, instead of shooting a 'pilot' and then shooting an episode at a time, we shot for 10 days straight in Chicago. I was living there at the time (I'm now in L.A), so the crew was mostly Chicagoan. Honestly, I planned an overly ambitious shooting schedule considering the budget, amount of locations, and crew moves each day.  Luckily, my D.P. Casey Thompkins was up for the challenge, and the crew really rocked it out," he recalls.
In fact, the serialized format sets JOBLESS: THE SERIES apart from many other shows both in regards to character and storytelling. Viewers witness Evan (Rhea)'s personal evolution throughout the series' 11 episodes, but they also see something that's not often portrayed in most web series that follow the struggles of everyone who hopes to hit it big in the working world. "Well, at the time we started the process, most of the web series I had seen were about L.A. actors' trials and tribulations while trying to 'make it'. Not to mention, most were and are episodic. So, other than the content itself, we hoped to focus on character arc across the season as a whole. We also realize that Evan isn't exactly a likable character during the first half of the season, so most episodes focus on how his actions have affected others. (The series) took several years to complete because of a few red herrings, and since then there have been many web series that have raised the bar to another level," Tyler adds.
Along with the self-contained narrative structure of the entire series, the humor found in JOBLESS: THE SERIES is also different than most other comedies. "I think JOBLESS works best as an entire piece rather than episodic. So, I think anyone who is looking to go on a little journey with us will enjoy the show. That is not to say it's not good for a quick laugh, but the humor is more situationally awkward rather than full of setups and punchlines. As far as comparisons go, I'm not sure I really have a model for it. It is definitely miniseries-esque as opposed to typical TV or Web shows," Tyler says.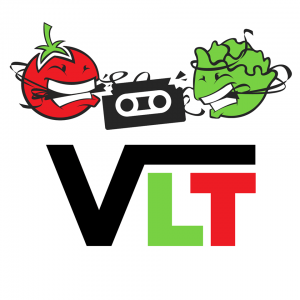 JOBLESS: THE SERIES is one of several web series airing through the Video Lettuce Tomato network, a platform dedicated to web content that goes beyond the typical viral style videos often found on Youtube and elsewhere; content with depth and substance.
"VLT actually came later as the brain child of my dear friends Jack Bishop, Justin Njim, David Plummer and I after years of fantasizing about being able to just play/create with friends and other likeminded people. We wanted to create a group to focus on creating narrative content despite the temptation of creating something to go 'viral'.  We've also joined forces with Tiffany Berube, Erin Coleman (of THE TIFFANY AND ERIN SHOW), Randy Shea, and Braden LuBell who are all great people excited to make new content," Tyler says.
While Tyler doesn't expect to make a profit through JOBLESS: THE SERIES, his main goals for the show's success are to make people laugh no matter how bad the economy has effected them, to build an audience through the series, and perhaps most importantly, to make all those who struggle to find employment in an increasingly unstable financial climate take comfort in knowing that they're not alone.
JOBLESS: THE SERIES proves that sometimes finding redemption takes a lot more than being able to find a job. Says Tyler: "Evan is a lost man who seeks material change only to realize that he must first change himself to mend his relationships and life.  So, while the 'JOBLESS' title insinuates employment is the driving force of the show, it is secondary to the idea that self improvement will change your life."
ON THE WEB: www.joblesstheseries.com
and www.videolettucetomato.com
YOUTUBE (Video Lettuce Tomato): http://www.youtube.com/VideoLettuceTomato
FACEBOOK: www.facebook.com/videolettucetomato
TWITTER: @VLTChannel