Falling in love is one of the greatest human emotions that can be experienced. Staying in love and committing to a relationship with that special someone is not just an overwhelmingly life changing experience, but it's also one that comes with major challenges. Unfortunately, not every romance ends happily, especially when the one you thought you loved the most falls in love with someone else – and you didn't know it.
Created, written and directed by series co-star Kit Williamson, season 2 of the acclaimed, award-winning dark comedy web series EASTSIDERS seeks to continue the story of two people whose lives and relationship are changed forever by infidelity. The series, now streaming via its official web site and Logo.TV has successfully raised over $125,000 toward production of its second season via Kickstarter.
More information about the campaign is available there, and series co-star John Halbach says that he hopes to begin production of season 2 later this summer. A tentative premiere date for season 2 has yet to be announced.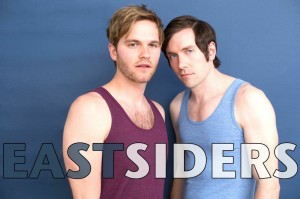 Already, EASTSIDERS has been an amazing success with viewers and in the industry, not only winning awards but also wider distribution through Viacom's Logo cable network and its web counterpart Logo.TV.
Along with season 1 streaming via Logo.TV, that partnership also resulted in a full length movie version of the series' first season premiering on the cable network. In addition, EASTSIDERS' season 1 will be available on DVD and video on demand through Wolfe Video later this summer.
With a fan base that's continuing to grow, EASTSIDERS also continues to expand its reach through a free, downloadable graphic comic book now on its official web site that brings a distinctive animated view of the show's characters and also serves as a dramatic bridge between the story lines of seasons 1 and 2. (More on both the comic book and the series' partnership with Logo later).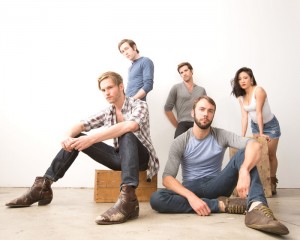 EASTSIDERS follows the story of bartender and aspiring writer Thom (played by Van Hansis, 3 time Daytime Emmy nominee for his role as Luke Snyder on the long-running CBS soap AS THE WORLD TURNS), and his boyfriend, photographer Cal (played by Williamson, currently starring on the AMC drama MAD MEN).
Both of their lives, and their romantic relationship, change dramatically as a result of Cal's affair with furniture maker Jeremy (Matthew McKelligon of the recent James Franco indie film INTERIOR. LEATHER BAR).
Trying to help Cal cope with the collapse of his relationship with Thom are his best friend Kathy (Constance Wu, of the upcoming ABC comedy series FRESH OFF THE BOAT), a wise cracking, heavy drinking woman he's known since college. However, Kathy's got relationship trouble of her own thanks to her boyfriend Ian (John Halbach, WALLFLOWERS), who tries to be both Mr. Nice Guy and a hipster at the same time.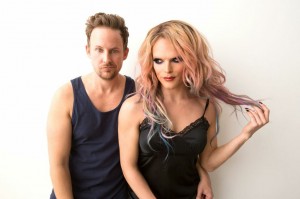 The show's ensemble cast also features Stephen Guarino (of the sitcom HAPPY ENDINGS) as Quincy, the offbeat party planner who's friends with the whole group.
Joining EASTSIDERS in season 2 is William Belli (RUPAUL'S DRAG RACE, NIP/TUCK) as Douglas, Quincy's new boyfriend who hopes to strut his stuff as the next great drag queen, plus Satya Bhabha (NEW GIRL, SCOTT PILGRIM VS. THE WORLD) as aspiring sex therapist Jared, Vera Miao (BEST FRIENDS FOREVER) as V, spouse of Bri (played by Brea Grant), and Adam Bucci (10 YEAR PLAN) as Trevor, one of Thom's most loyal bar customers.
Williamson set out to create EASTSIDERS as a show that would serve two purposes – portraying romantic relationships in an honest and entertaining way, and to exhibit the California community that he calls home. "I wanted to make a show that I would want to see with gay characters who just so happen to be gay. Their being gay isn't the story. I also wanted to make a show that takes place in my neighborhood – Silver Lake."
The rewards that come with creating a quality web series also provided Williamson with plenty of incentive to create EASTSIDERS. "I made the first couple of episodes as a birthday present to myself. I just really wanted to oversee making something from beginning to middle to end," he adds.
Another key factor that sets EASTSIDERS apart from many other web series is its outstanding production quality, and as Halbach explains, it shows in every episode. "We did our best to make our show one that COULD be on TV, but just so happens to be on the internet," he says.
As evidenced by the multiple awards and honors EASTSIDERS has received throughout the industry, plus the strong response from fans, Halbach and Williamson have clearly achieved that goal.
As a result of their success on Youtube, the popular cable network Logo picked up EASTSIDERS for streaming on its official video platform Logo.TV last April. For Williamson, that not only gave him a chance to further grow his audience, but also a sense of validation for the hard work he and his team put in to the show's production.
"Being picked up by Logo has been huge for the success of the show. I think it really brought EastSiders to a bigger audience that may never have found the us otherwise. I also think it legitimized us in a cool way, to have a big company like Viacom pick us up from YouTube, was a great endorsement," he says.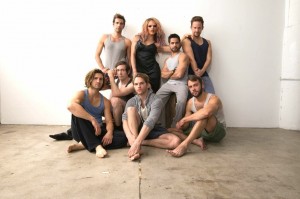 The distribution deal with Logo also meant that EASTSIDERS would make its TV debut on the cable network as a feature length movie, comprised of the show's initial 9 episodes.
It was an accomplishment that both served as testimony to the show's compelling story, relatable characters, and to its passionate fan base.
"It was a dream come true! We always wanted the show to end up on TV, but the fact that it actually happened was above and beyond amazing. It was cool too because it was something our incredible fans campaigned for, so we were happy that it happened for their sake too," says Williamson, who also wrote the show's first season as a movie in order to present it in that format. "Kit deliberately wrote the first season so it could be cut together as a feature film and I think it worked really well," Halbach adds.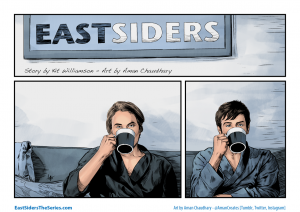 Another way that EASTSIDERS continues to grow its fan base is through supplemental content, primarily a comic book version available for free download on its official web site.
As Williamson explains, the comic book was designed to keep viewers involved in the show's story after its first season ended, and as a way for Williamson to embrace his love of comic books.
"I've always been a huge comic book nerd so it's something I've always thought would be really cool. I love artists and it's been neat to see how Aman Chaudhary, who is doing the illustrations, is interpreting the world. I also wanted the second season to take place after a little time has passed from the first season, (and) the comic seemed like a great way to bridge the gap between the two stories."
Yet, no matter how EASTSIDERS reaches its viewers, one thing is for certain – it's already struck a chord with its fans through great characters that audiences can relate to, and great storytelling in each episode. As Halbach says, those elements have attracted a wide array of people to the show.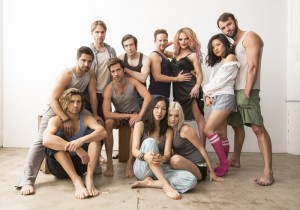 "One of the coolest things about our fan base is it's diversity. While you could certainly call our show a gay show, and I wouldn't argue with you, a lot of the characters are gay," he says.
"However, the show isn't about them being gay. And the straight characters are just as messed up as their gay counterparts. I think whether you are gay or straight, you can find someone to relate to on EastSiders. From the beginning people have compared EASTSIDERS to GIRLS. And ever since it came out there have been comparisons to LOOKING as well."
In spite of those comparisons, EASTSIDERS is a show that's truly unique from all the rest – from its characters and story, to its portrayal of people and romantic relationships in today's modern culture. While Halbach and Williamson hope to continue to bring its fans both in season 2, their goals for the show's success are simple, yet meaningful.
"For us, this has never been a for-profit venture, we just want to be able to make the best show possible and pay everyone a fair wage for the time they have to take away from other work. Artistically, I hope we're contributing to the growing representation of the LGBT community in the media," Halbach says.
Overall, EASTSIDERS is all about people – those who try their best every day to make the most of life, and who often struggle with the complicated parts of it. Yet, as Williamson says, how the show's characters try to approach those struggles and the moral dilemmas that come with them is what really makes EASTSIDERS stand out. "If there is one issue every character on the show struggles with, I think it's trying to be a good person. What does it mean to be a good person?"
(Note: The show is not currently closed-captioned, but Williamson says he's working to add that feature soon.)
To contribute to the show's Kickstarter campaign, visit:
https://www.kickstarter.com/projects/1503081443/eastsiders-season-two
ON THE WEB: www.eastsiderstheseries.com
LOGO.tv: http://www.logotv.com/shows/eastsiders/series.jhtml
FACEBOOK: www.facebook.com/eastsiderstheseries
TWITTER: @EastsidersTV
INSTAGRAM: @EastsidersTV