Last year, NOVAC (New Orleans Video Access Center) held its first annual Web Weekend. The 3 day event connected current and aspiring web series creators with some of the industry's most influential producers, executives and developers through informative panels, public screenings and feedback from industry pros through Web Weekend's Think Tank program, and various other networking opportunities.
Thanks to the overwhelming success of the inaugural event, the second annual Web Weekend will take place from November 7-9th in New Orleans. As was the case last year, the 2014 edition will connect web series creators to key industry figures, and promises to be just as exciting and beneficial for all those who seek to create compelling, entertaining scripted and non-scripted content for the web.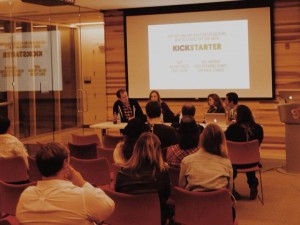 Tickets to attend Web Weekend are available to purchase online on the event's official web site (WebWeekend.org). Tickets run $20 for NOVAC members, $30 for non members, and $40 at the door.
Those who buy full weekend passes will gain access to all panels at the New Orleans BioInnovation Center (1441 Canal St.) on Saturday, November 8th from 11 AM-5:30 PM, plus the Think Tank screenings, opening night cocktail party and other events. Panels will also be streamed live on WebWeekend.org.
Featured panelists and mentors will include Alex Anfanger (creator/star of NEXT TIME ON LONNY), actress/writer/comedienne and Youtube star Akilah Hughes (who runs her own popular channel AKILAH, OBVIOUSLY), Sam Toles (VP of content acquisitions and business development for Vimeo), and Luke Ryan (CEO of The Alchemists, which produces Hulu's hit drama EAST LOS HIGH).
In addition, this year's Think Tank participants will both have their web series publicly screened, while gaining valuable insight and feedback from the above speakers. Featured shows include comedies EASY and KYLE JUNE WILLIAMS IS THE WORST, the horror anthology SIDEWALK STORIES, the mystery thriller HOGWASH, and sci-fi thriller INTERROGATION (all locally produced).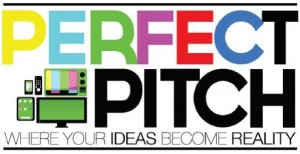 Additional series include HelLA, CALEDONIA: MORTAL SOULS, F*CK YOU MARK ZUCKERBERG (all covered on this blog), plus a NOVAC produced documentary web series which will compliment an upcoming documentary feature on the popular web site reddit.com.
More information about the shows and their creators is available on Web Weekend's official site. All shows will be screened Saturday night, November 8th, along with the new comedy ENJOY YOUR STAY (produced by last year's Think Tank participants CJ Hunt and Kyle June Williams).
This year's edition of Web Weekend also introduces the PERFECT PITCH event. Hosted by North South Productions (producer of TLC's SAY YES TO THE DRESS and TruTV's IMPRACTICAL JOKERS, among others), participants will be able to pitch their ideas for new reality series to some of the company's top executive producers. To participate, register for Web Weekend and use the submission form on WebWeekend.org.
As NOVAC executive director Darcy McKinnon explains, Web Weekend is an event unlike any other; one that not only celebrates the growth and success of web series, but also brings content creators together with some of the biggest names in the online entertainment industry.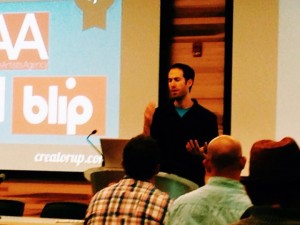 What is Web Weekend? What's the overall purpose of the event, and how will it help current/new web series creators?
Web Weekend is a meetup, conference, screening and parties event; a festival, really, designed to connect web content creators with the resources and support they need to make their projects work.
It's 3 days of mentorship intensives, public presentations, screenings and parties, all designed to highlight the video work that's being done exclusively for distribution online.
What events will be featured, and how can people attend them?
On Friday, we will host a Think Tank with 9 selected projects, who will get to meet our guest presenters and get feedback on their projects. Friday night, we will have an opening night mixer.
Saturday from 11:00 AM to 5:30 PM will be our public panels and presentations. (More details at the end of this article, and on WebWeekend.org.)
Saturday night will be the Think Tank participants screening, and the premiere of ENJOY YOUR STAY. Sunday will be an industry brunch. People with Web Weekend passes will be able to attend our opening night mixer, the public panels and events, and the screenings. The Think Tank and Industry Brunch are by invitation only.
How was Web Weekend developed? What factors led to the creation of this event?
At NOVAC, we support filmmakers who are making content in a variety of formats, and we noticed the emergence of projects designed specifically for web distribution. So, we decided we needed to serve that demographic specifically.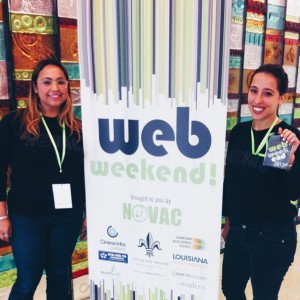 Given that this is the second edition of Web Weekend, what new events will be taking place (if any)?
We've received far more and far better quality submissions to the Think Tank this year, so we accepted more projects and will be highlighting the screenings in a more formal manner.
What panels will take place?
Panels include (see times/dates at the end of this article):
Perfect Pitch with North South Productions – learn what it takes to develop a reality series based on your own experiences!
Breaking In Without Busting Loose: A conversation with rising web stars Alex Anfanger and Akilah Hughes.
Vimeo And You: Taking Your Platform Relationship To The Next Level: A conversation between filmmaker Garrett Bradley and Vimeo's head of content acquisition, Sam Toles.
Web Weekend Presents: Luke Ryan – Luke Ryan talks about East Los High and creating change and content in the multiverse.
In addition, we will be hearing updates from some of our Web Weekend 2013 projects on how they're doing today.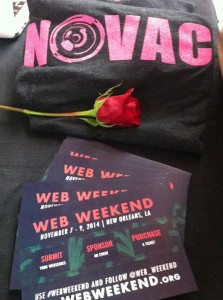 What sets Web Weekend apart from other web series related events/festivals around the country, and possibly around the world?
Web Weekend isn't just a screening or awards program. It's a lab-style artist development program with public and mentorship based programs that are designed to improve the work and careers of online creators.
The relationships that Think Tank participants and attendees build during Web Weekend continue to have effects after the event.
For example, last year, after our first event, two Web Weekend '13 Think Tank participant projects (LEAST FAVORITE LOVE SONGS and LAND OF OPPORTUNITY) won Webby Awards!
What has been some of the reaction among people in the industry to the event itself since it launched last year?
Our Think Tank participants saw direct correlation between the event and opportunities in their content creation. As such, we found an increase in interested sponsors, presenters and submissions to Web Weekend '14. That speaks for itself.
Given that Louisiana has become one of the biggest production centers for Hollywood movies/TV shows (aka "Hollywood South"), how do events like Web Weekend help add to the success of the state's film industry, as well as helping indie filmmakers?
We love Hollywood South, and the cultural and economic opportunities it provides for local filmmakers and film workers. But traditional, even indie, productions are expensive to plan, produce and execute.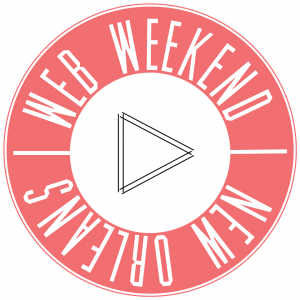 Content on the web is not only just an obvious evolution of our viewing and consuming habits, it represents an opportunity for our local filmmakers to create, distribute and exhibit work within their means, and use that either as an end in itself or the launching point of bigger projects.
Web Weekend is the lab for filmmakers to test ideas that can either become the next big web series or the next big indie feature.
Overall, what are your hopes for the success of this year's Web Weekend?
We hope to expose New Orleans audiences to the awesome content being produced at home and abroad for the web, we hope to connect awesome content creators to career and project opportunities, and mostly, we hope to nerd party.
Here is a full rundown of the events taking place throughout Web Weekend 2014 (all times Central):
Friday, November 7th:
Think Tank – 3 PM to 6 PM @ NOVAC, 532 Louisa St.
Saturday, November 8th (all events at New Orleans BioInnovation Center, 1441 Canal St., except otherwise indicated):
Perfect Pitch – 11 AM to 12 PM
Web Wisdom: Land Of Opportunity – 12 PM to 12:30 PM
Web Weekend Presents: Luke Ryan – 1 PM to 2:30 PM
Vimeo And You – 3 PM to 4 PM
Web Wisdom: COOKIE PIG – 4 PM to 4:30 PM
Rising Stars: Akilah and Alex – 4:30 PM to 5:30 PM
Think Tank Projects Screening – 8 PM to 9:30 PM (location to be announced)
ON THE WEB: www.webweekend.org
FACEBOOK: https://www.facebook.com/webweekend
TWITTER: https://twitter.com/Web_Weekend  (@web_weekend)