At the Actors Renowned School of Excellence (or, in its abbreviated form, A.R.S.E.), a small group of aspiring thespians hope to learn the finer points of their chosen craft.
However, throughout all 5 season 1 episodes of the award-winning comedy WANNABES (now streaming for purchase via VHX, see additional links below), these young actors aren't necessarily the type you'd expect to find at Juilliard, Cambridge or the New York Film Academy.
Nor is their instructor, or to be more accurate, "guru", Ethan West (played by Daniel Page), a man who would otherwise be tasked with leading young people through the rigorous training that it takes to become a great actor.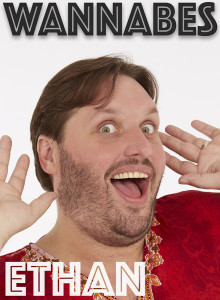 However, rather than West guiding his students to explore the true extent of their perceived talents, each class ends up becoming a bizarre exercise in group therapy.
Among West's oddball pupils are the highly narcissistic, image conscious, and always camera-ready Jay (played by series co-creator Jordan Maxwell), plus Alfie (series co-creator Noah James), a country boy whose optimistic outlook on life is compounded by his tendency to impress people by way of his acting.
There's also Felicity (Harriet Green), who has proclaimed herself "the next Keira Knightley", and who'll go to desperate extremes to prove her talent.
Other members of the class include the perpetual man's man Finlay Murphy (played by Bobby Hirston), whose major goal is to organize an original stage production of the infamously dirty novel turned movie 50 SHADES OF GREY.
Daisy Baps (Katie Goldfinch) hopes that her time spent at A.R.S.E. can help her become the newest reality TV sensation, while the rebellious Paige's (Rae Brogan) anti-acting school attitude proves to be a major thorn in the class' side.
Having won Best Comedy at the recently concluded Miami Web Fest, WANNABES is the very first series co-created by Maxwell and James under the aegis of their new production company Noah & Jordan, Creators of Comedy.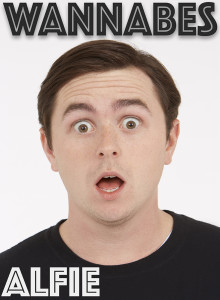 Both talented performers with plenty of memories accumulated from their time spent learning the craft and methods of acting, Maxwell and James found that those experiences would be the perfect inspiration for WANNABES as a web series.
"Just the crazy cats you meet in this industry and the tales of their training makes for such fun, semi-unbelievable stories and quirky characters," Maxwell and James say.
"You'll get a teacher come into class ready to run a vocal warm up, and before you know it, everyone's busting out Michael Jackson's THRILLER, 'cause that's what you do on a Monday morning unrehearsed."
Those moments would also inspire each of WANNABES' episodic stories. "After training, we were released into the real world and started writing together. Simply, we wrote what we both knew, this emotionally challenging yet exciting, competitive yet supportive setting that eventually all developed into us making a pilot," they add.
"We received great feedback from the industry about the show, and we wanted to share it with everyone in the form of an online series." After all five episodes were written, Maxwell and James began the next phase in their quest to bring WANNABES to the screen: casting.
While the duo wrote the roles of Jay and Alfie for themselves, the job of assembling the others who would make up the show's ensemble was made easier thanks to their existing work connections on past projects.
"We're lucky to have a large networks of actors who we've worked with, (and) quite a few in the series are from the pilot," they remember. "We actually found Daniel Page (Ethan) through a casting day we held which is a bit like online dating; (you) never know what you're gonna get. Thankfully we found a match, and we're now married with five episodes."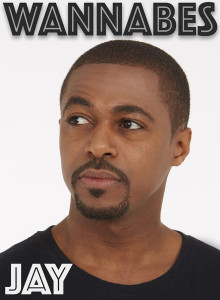 While being a first time web series creator comes with the knowledge that getting each episode captured on film is perhaps the most difficult and demanding aspect of the production process, that challenge was met successfully by Maxwell and James.
With a fun atmosphere on set, and with the enthusiasm of the show's cast and crew on full display, shooting all five episodes of WANNABES was quite possibly the most enjoyable part of the experience for all involved.
"Once we got over the panic attacks and hives, we were much happier. Working with comedy is always fun. It was great to hear all the cast and crew breaking down with laughter during scenes and still talking about funny moments or jokes during lunch," recall the show's creators. "We learned a lot about what it takes to put on a full series, and we're very motivated to keep improving as filmmakers, writers and actors every time."
For Maxwell and James, the very idea of writing, producing and starring in an independently produced web series is one that provides them with both creative autonomy and the opportunity to produce work that can appeal to a wide variety of viewers; people who enjoy both great comedy, and viewers whose tastes and preferences are otherwise overlooked by mainstream TV.
"There's so many great web series out there, especially in the comedy genre. We love web series because it opens the door for niche concepts that get overlooked for television," they add.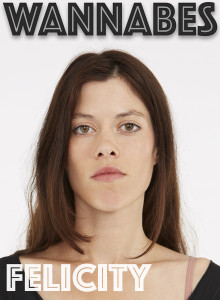 "Our show is one of those niche ideas that we believe we've packed into an enjoyable product for everyone. It's a completely ensemble show with big characters in a dramatic setting. It's been very well received at the Miami (Web Fest) screening for being very witty."
In fact, both Maxwell and James are apt to compare WANNABES with another popular sitcom that shares the same traits as their own series.
"A comedy we really admire is COMMUNITY," they say. "We like to think we share similarities with them being an ensemble based show, and having very quirky story lines."
WANNABES is a series that both the average viewer, as well as the more discriminating one, can appreciate and enjoy. Even more so, it's sure to appeal to any actor who's ever tried to understand the nuances, intricacies and methods of acting, and for any young performer who's ever witnessed the often unpredictable moments and personalities that are a large part of acting classes.
"To quote Felicity," says Maxwell and James, "acting school is like Africa…but harder."
Note: The series is not currently closed-captioned, but Maxwell and James hope to soon add that feature to each episode.
For more information on, plus links to, all of Maxwell and James' shows under their Creators of Comedy umbrella, visit:
ON THE WEB: http://wannabes.vhx.tv/
FACEBOOK: http://facebook.com/noahandjordancomedy
TWITTER: https://twitter.com/wannabesweb