Hell hath no fury like a woman scorned, and especially like one who's witnessed the evil tendencies of men up close.
In the new drama series BARRACUDA (now streaming its first episode on its official Youtube page, see link below), a woman named Summer (played by series writer/producer/director Christy Oldham) begins a personal quest for vengeance against criminals of all stripes, many of whom roam free due to the unwillingness of law enforcement officials to catch them before they commit their next crime.
A talented, yet little paid artist who works as a phone sex operator in order to financially support herself, Summer finds out about more than just the personal lusts and desires of the supposedly normal men who call her. Over time, she learns the true nature of who they are, and of the despicable behavior they engage in (rape, pedophilia, murder, kidnapping).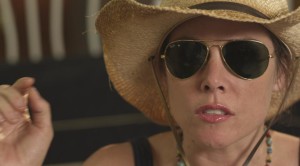 Armed with that knowledge, Summer travels around the country in a Plymouth Barracuda (for which the series is named), and embarks on a mission to fully expose the bad guys in front of their loved ones, to stop them from putting more lives in danger, and to hold them accountable for their crimes, no matter what – or who – stands in the way.
At least 8 more episodes are planned for season 1 of BARRACUDA, pending the success of its funding from various sources.
Heavily inspired by the gritty style of Robert Rodriguez, Quentin Tarantino and other filmmaking greats, the web series version of BARRACUDA grew out of an award-winning feature film (available on its official web site, and for purchase at various retailers, including amazon.com) that served not only to entertain, but also to reflect the all too real world of criminal activity, the problems that police departments face in their attempts to combat it, and the effects that crime has on its victims.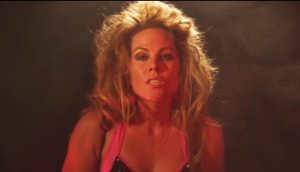 Recalls series executive producer Clinton H. Wallace: "We had a interview with one of the police chiefs here (in Los Angeles) and he goes, 'uh, these things are happening everyday. There's a lot happening, we can't do, can't do anything about it.' But they're getting so much reports about it. So, we decided to write a whole storyline on victims backed against the wall."
Himself inspired by the success of Rodriguez's 1996 film FROM DUSK 'TILL DAWN, and of the its adaptation into a series (seen in the U.S. on Rodriguez's El Rey cable network, and in overseas markets on Netflix), Wallace was determined to make the same transition for BARRACUDA.
As the show's creators explain, the continued popularity of original scripted content on the web, the endless creative possibilities provided by the medium, and the ways that social media can benefit filmmakers, also played heavily into Wallace and Oldham's decision to develop BARRACUDA as a web series.
"We're simply following the trend," Oldham says. "No one really has to wait six months for a movie to be made. They have access, and they can decide what they like or not," concurs Wallace. "So, each episode of BARRACUDA will attract viewership and things like that. Then, if we see that we're on to something that's popular, we expand on that."
Along with the continued storylines involving Summer, future episodes of BARRACUDA will also touch on many of today's most brutal crimes, and on those which have made the headlines.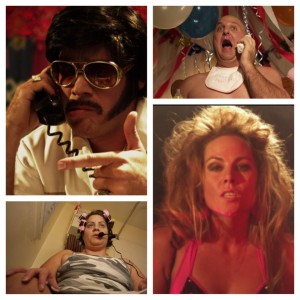 "In each episode, she's (Summer's) gonna go after a different bad guy or kingpin that the law can't touch," says Wallace. "We're going to base this on modern current events, like the new one about the Mexican drug lord that just escaped."
Although both the film and web series incarnations of BARRACUDA focus on the journey of its vigilante crime fighter, Oldham says that the multitude of stories and characters that comprise the series set it apart from the movie it originated from.
Most importantly, though, Oldham and Wallace believe that BARRACUDA's goal of making people aware of the continuous epidemic of crime in our society is crucial to its effectiveness.
"The difference, mainly, is that there's going to be be different characters involved. It's all the same theme, which is taking the bad people who are exposing themselves, who are causing chaos with children, who are in the headlines now," Oldham responds. "And it needs to be an authentic representation of what's really going on, and that's what we're going to continue to do with the web series."
Oldham adds that the show's portrayal of its main character, a woman who's determined to seek justice whatever the risks involved, is something that makes BARRACUDA stand out from many similar action/thriller web series. "It's (about) the female that's striking back against the system. I think it's going to hopefully open up a new bar for female characters."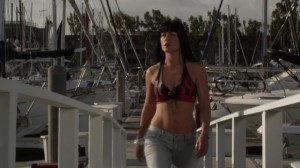 While Oldham will assume the lead role in the show's first four episodes, she and Wallace say that new actresses will take over throughout the series.
"Christy is going to start off in the first couple of episodes, but then what we're going to do is open it up to new actresses, where the lead heroine will be an new actress for someone that we pick for each episode. So, in about the fourth episode, you'll start seeing a new heroine in each episode."
"She's going to be both the main character, the main heroine, and she's going to rescue someone who she'll retrain to help her, so it's going to be like a CHARLIE'S ANGELS thing where you're going to have all these different female lead characters to choose from," adds Wallace. "And just with that, we want to go for a 'choose your own adventure' type of thing as it gets popular, or how well the market accepts it."
Thanks to their experience and expertise, as well as the access to production and acting talent in Los Angeles, Oldham and Wallace relish the benefits of their skills as filmmakers, and those of their professional partnership.
"It takes a team of people to create moving images, and we're so grateful that we've been in this together," Oldham says. "Clinton has at least 15 to 20 years, I have 15 to 20 years, so together we have a lot of contacts of people who are eager to go to bat for us."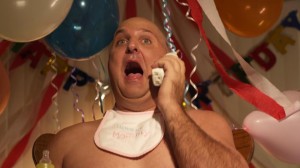 Engaging with viewers through social media is one element that's critical to BARRACUDA's success in its new episodic format, and Wallace and Oldham seek to employ that interaction in unique fashion.
"We want the audience to have fun with it, and we also want it to be marketable, so we're going to try to have it as trendy as possible," Wallace says. "We're going to actually have a fun concept of opening it up to viewers."
Utilizing sites like Facebook, Twitter and Instagram is one key part of BARRACUDA's social media outreach. "We're going to set up a fan base for it (the series), we're going to set up an Instagram account for it, (and) we're gonna have a Twitter account for it. And whatever is out there, we're gonna be on it," adds Wallace. "We're going to be available, like Twitter, or anyone that has direct access to us, call us, send an email. We're going to be very accessible."
Even more impressively, viewers can also contribute their own ideas and input to BARRACUDA's production. "We'll have an online platform (a forum) where people send their ideas, or send what they like," Oldham says. "We will also open that episode out to other writers, like, 'hey, would you like to write an episode? We're interested in your ideas.' You know, we want to share it with our team, of how can this be improved," replies Wallace.
Overall, Wallace says, viewers will have a major say in the direction and story of BARRACUDA's production. "We don't want anyone to be shut out of the creative process. In one of the episodes, you may see something that ain't your choice," he adds. "They may have an idea what the (choice) should be. Then we're like, 'okay, let's hear it.' And so, first you need to speak up."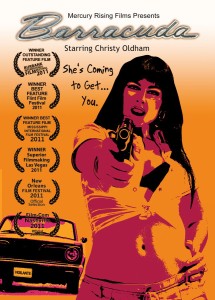 Like the film it originated from, BARRACUDA proves that when things are at their most desperate, and when it seems like no one is interested in helping to stamp out the bad guys, it sometimes takes just one person to make a difference – no matter how big the cost.
"It's like you don't have to settle for no. It's like these characters are taking the law into their own hands. We don't suggest they do that, but these characters have options for seeking justice," says Wallace.
Furthermore, BARRACUDA shows that evil sometimes lurks in the most deceptive of packages, and that it's up to all of us to stop it.
"We want people to understand that deviance comes in different forms, so it's not just the guy or the lady who's hiding in the bushes and has the demonized mask on. It's the normal professional people, and so we expose people in general who do not live an authentic life," adds Oldham.
(Note: Regarding closed-captioning/subtitling of BARRACUDA, Wallace says: "Yes, we would like it to be both (captioned and subtitled) actually, because we don't want to leave out any fans or any potential viewers. So, everything's clear, and we want to, if it gets popular, roll out the different language versions and stuff like that.")
ON THE WEB (link to the movie): http://www.barracudamovie.tv
YOUTUBE (for episode 1 of the web series): http://www.youtube.com/user/BarracudaMovie2012