While the remarkable critical and commercial success of original (and rebooted) series on popular streaming services like Hulu, Netflix and Amazon Prime continues to grab attention and awards, it remains difficult for independent filmmakers, many of whom working without the support of major networks and/or studios, to get their product out to consumers through those networks. In turn, the lack of such content on Hulu, Netflix, and Amazon Prime also makes it harder for potential viewers to watch these shows.
In the past, Snobby Robot has covered several new streaming networks that offer indie web series creators ample opportunity to both reach their target audiences, and to achieve success through their own projects. The latest of these is Stream Now Pro, a newly created offshoot of the existing online video service Stream Now TV, founded by its CEO Ron Valderrama.
Having recently launched via its official web site (see link below) and mobile app, and now available on Roku and other smart TV devices (with more to come), Stream Now Pro gives subscribers an affordable (at $12 a year, $1 a month) streamlined and commercial-free viewing experience that offers a wide variety of the best and most innovative indie content.
Most of all, Stream Now Pro gives creators of such content greater opportunities to have their movies and series showcased via the network by submitting it directly to Stream Now Pro's web site, where their work will be critically and fairly assessed by a group of talented filmmakers and other experienced filmmaking professionals before decisions are made on if their movies/series will be part of the service's growing lineup.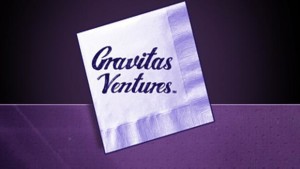 In addition to great original web series like the comedies WELCOME HOME and GRIDLOCKED, plus shorts and other feature length films from various sources, the network struck major streaming distribution deals with independent studios Gravitas Ventures and Cinema Libre Studio, and a small selection of their output will also be featured on Stream Now Pro.
Selections include Gravitas' acclaimed PING PONG SUMMER, starring Susan Sarandon and available to North American subscribers, plus other notable features including Cinema Libre's AS HIGH AS THE SKY, HERO OF THE DAY, and THE HAPPY POET – all of it uncut and commercial-free.
Recently, I spoke to Valderrama about many important aspects of the new Stream Now Pro, including how the network's streaming deals with Gravitas and Cinema Libre will benefit subscribers, how its emphasis on indie filmmakers and their content sets Stream Now Pro apart from its competitors, and the various ways that filmmakers who submit their content to the site can benefit by the personal attention and feedback given to them by the network's team.
Describe what inspired you to create Stream Now Pro, and what factors led to its development.
Ron Valderrama (Stream Now TV CEO): There were several factors that played into starting Stream Now TV and Stream Now Pro. I noticed that I was watching digital platforms on my TV back in 2009-2010 and knew streaming was going to be a major factor. At the same time, I had been asked (despite my total lack of any film industry knowledge) to get involved with projects by filmmakers. The first time I laughed it off, but by the second or third time, (I) decided to give it a go.
A filmmaker friend of mine, Michael Campo, and I were trying to develop a series based off of a successful film he had made. Without naming names, we landed several big meetings with one of the largest streaming companies and a couple of traditional TV networks. Ultimately, we failed in glorious fashion. Not knowing any better, I decided to start my own network with the goal of eventually making content on it. I knew there was talent all over the world that had to fight the almost impossible battle of breaking into the industry. 
The PRO model is just a result of refining the product. By having a freemium model, we can reduce friction by having a free version that requires no sign ups. Consumers can just start watching. The PRO version gives a more refined product, with no commercials and an expanded content library. I would consider PRO to be a solution to making a more beautiful experience for our power users.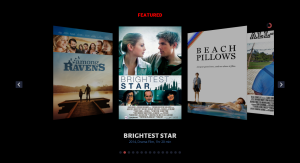 What, if anything, sets the content on Stream Now Pro apart from other streaming sites/networks?
Valderrama: Stream Now TV and Stream Now Pro are focused specifically on independent films and shows. In addition to the entire Stream Now TV library, Pro offers additional premium content while maintaining its independent roots. 
For users, what sets Stream Now Pro's site, features and content from the traditional Stream Now service?
Valderrama: Stream Now Pro has a slightly more refined user experience, all ad-free content and an expanded content library. 
What kind of content can subscribers expect to see, and how much does it cost to subscribe?
Valderrama: Obviously, everything is independent, but it varies from short films to web series to even full feature films with well-known actors. The only qualification is that we are celebrating amazing independent filmmakers. It's only $12 for the entire year (this is not a typo, it's literally a buck a month).
Given that the scripted/non-scripted video marketplace is dominated by Hulu, Netflix, Amazon Prime and YouTube, what does Stream Now Pro offer creators and subscribers that differentiates it from its competitors?
Valderrama: I don't consider Youtube to be a competitor in this market. It's a place for my daughter to watch cat videos. To answer the creator question first, most creators will never have the chance to get their work in front of the those companies. However, if they do, the odds of it being picked up are stacked against them. Indie content is not the focus for those companies. It is for us.
What is interesting is that any of those companies have significantly more indie content than Stream Now Pro, but most of the time it's not even discovered because of their vast content library. Viewers come to Stream Now Pro to discover and watch content they would not otherwise see, and I think that gives us a significant advantage.
But let's not consider this to be a zero sum game. Obviously, those companies are winning, but we are all just channels. Do you watch just one TV channel or four? If that was the case, the broadcast networks would have won and we would have never seen shows like Mad Men on AMC. The reality is, an average consumer watches 17 different channels on a regular basis. We don't need to beat those other companies. That's not the point here. We just need to be one of the 17. 
How will Stream Now Pro serve and benefit audiences and filmmakers whose perspectives and voices have been traditionally underserved, and whose needs have gone unmet in streaming media?
Valderrama: For the most part, Stream Now Pro seeks and curates its content; however, we have given creators a direct line of sight to our content team by having a submissions page. That's important for two reasons. One, creators have the opportunity to have us review your content and have it on our platform.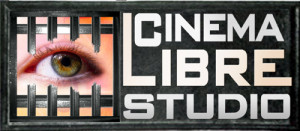 Almost as important though, the content is viewed by established filmmakers or industry experts that can offer critical feedback on the work itself.
So, consider all the times creators have submitted their work, only to be rejected with no reason. That feedback would likely be critical to the creators' future development. 
What services do you provide for filmmakers/web series creators, including as they relate to promoting and building audiences?
Valderrama: There are no specific services for creators, aside from our project consultation services, which is fairly comprehensive. But, in terms of creators that are currently on Stream Now, let me be clear, it is in my best interest for their content to be promoted and wildly popular. So we work hand in hand with our creators, almost as if they are on our team and we are on theirs. This is significantly different from any companies you mentioned before.
How will the recent content deal you struck with Gravitas Ventures and Cinema Libre Studio benefit indie filmmakers who hope to gain a broader audience for their work, including those whose films have been distributed by the studio?
Valderrama: The films that come as part of the Gravitas Ventures deal have already had critical success. I'm more excited about the attention our current library will receive as viewers come to the platform to watch an acclaimed movie like Ping Pong Summer starring Susan Sarandon, but stay on to discover a lesser known web series like Welcome Home. 
My goal with Stream Now is to give creators a platform to be proud of, and to showcase their work, as opposed to just loading your passion project on YouTube, which is, let's face it, ugly and has no vested interest in keeping the viewer on your content. We are creating a premium experience and breaking down the barriers for talented creators to break into this industry. Creators are proud to say they are on Stream Now Pro.
Are there any plans for expansion, and what movies/series will appear on the service in the future?
Valderrama: We will continue to expand onto new platforms, such as Apple TV. In terms of content, it's a constant moving target. I will say (that) we are close to closing another significant deal, similar to the one with Gravitas Ventures. However, I can't mention details until we get through the contracting process. 
What are your overall hopes for Stream Now Pro's success, and for how it will help viewers and content creators alike?
Valderrama: As I mentioned, this company was started for two reasons. One, to break down barriers for talented creators to get into the industry, and two, to create amazing content. So, looking forward, original content is going to be the missing piece here. I'm very excited to say that we are in the early stages of creating our first original series, and with an amazing cast/crew. We think the way we are doing this will literally change the entire system…if it works. 
Note: Regarding closed-captioning/subtitling of the content found on Stream Now Pro, Valderrama says: "No (it is not captioned/subtitled). To be honest, it's not even in the works yet. I do see the importance; however we are growing so quickly and working on so many things that we have not been able to tackle that issue yet."
To access Stream Now Pro's content, including via the ROKU device and other smart TV/streaming devices, visit:
For more information on how to submit your series to Stream Now Pro, visit: