For almost 3 months, citizens used to the rinse-lather-repeat rhythms of workdays and weekends have had their reliable routines upended due to the unprecedented dangers of coronavirus (or COVID-19). To stave off the spread of that disease, people across America and throughout the world have been forced to stay at home while staying six feet apart in public. Though such measures are understandable, they can sometimes drive even the calmest among us to near-insanity!
Yet, this unprecedented "new normal" period of life can also propel filmmakers like Tijah Bumgarner and Curren Sheldon (co-stars and co-creators of the new comedy series Quarantine Life) to do some of their most imaginative work. Spoofing the craziness of life during the coronavirus pandemic in an ongoing series of hilarious skits, 10 episodes of Quarantine Life are streaming on YouTube and Vimeo (links below), and new episodes of the show are also being prepared.
Like all filmmakers whose otherwise active production schedules came to a standstill following the devastating outbreak of COVID-19, Bumgarner and Sheldon had to think of new ways to keep their minds occupied as the quarantine began. "The series was definitely created out of our experience of looking for a creative outlet during quarantine," the show's creators say. "We were working toward bigger projects in the future but with the uncertainty of when those could be completed, we started to think of smaller projects and landed on Quarantine Life."
Collectively, Quarantine Life is a funny assortment of moments – loosely based on the show's creators' personal experiences during the lockdown – that are sure to add levity to the lives of everyone coping with life under quarantine.
"All of the situations featured in the series were either things we experienced ourselves or are manifestations of our own fears and anxieties during this crisis – just ramped up to a (hopefully) comedic level," Bumgarner and Sheldon add. "Other elements (of the show) come from…the experiences of our friends and family."
The situation presented in Quarantine Life's third episode, "Drive By Wave", is but one of many wacky re-imaginings of Bumgarner and Sheldon's otherwise typical day-to-day doings. "Drive-By Wave was based on a friend texting to say that they would drive by and wave. Although in actuality that friend did drive by, the comedy we wrote into the situation was that they never showed up," Bumgarner and Sheldon recall.
Filmed in Bumgarner and Sheldon's hometown of Charleston, West Virginia, Quarantine Life was a production that creatively embraced the locational limits imposed upon it. Conveniently, neither Bumgarner nor Sheldon had to go far to work together on each episode. "We live in the same neighborhood so we are really staying at home when we do film as we stay outside when filming together," they explain.
While both Bumgarner and Sheldon have stayed six feet apart during filming of Quarantine Life, they have employed imaginative means of visually representing social distance and human contact on the show. "When people interact with one another, such as the runner bumping the dog walker (in episode 4, "Going For A Walk") those two people are actually quarantined together," they say. "We have also used editing to make it look as if we are in the same space, or using specific lenses to make it look as if we are closer together than we actually are."
In producing Quarantine Life, Bumgarner and Sheldon learned that effective filmmaking doesn't always have to require an army on the set. "While a usual film set allows for multiple people to help out in specific departments, this experience has taught me that being resourceful is key," Bumgarner notes. "We are lucky that our partners and friends are willing to play key roles in the episodes. As for the production, Curren is the one directing, shooting, capturing sound, and editing so we work to find ways to keep each episode simple yet effectively comedic."
Quarantine Life also shows how filmmakers can create a successful production while working with limited resources and a lot of imagination.
Says Sheldon, himself an Oscar nominated/Emmy-winning producer of the 2017 documentary short Heroin(e): "We hope the series also shows that you don't need a lot of fancy gear, tons of actors, a big crew, or literally any money at all to make a film. Just a touch of creativity and having a fresh idea – and then the willingness to carry it out."
As Quarantine Life has provided home-bound audiences a chance to find humor during the darkness of this unprecedented time in world history, Bumgarner and Sheldon have found as much of an emotional release in doing their show as audiences have found in laughing at the absurd scenarios in every episode.
"For me, the opportunity to create this series has been a great coping mechanism," says Bumgarner. "While larger scale projects were in the works, it quickly became apparent in March that we would not be able to complete those projects on our anticipated timeline. So being able to continue to be creative and (to) have an outlet where we not only create fun and laughter for ourselves but for others, as well, has given me a sense of joy during such a serious and scary time."
"We all have lots of fears and anxieties during this time, so being able to name them and then show that though some of these fears are warranted, others are surreal and even comedic," responds Sheldon. "And being able to represent those in a short film alleviates some of that anxiety, somehow."
Adults – and even children – have been won over by Quarantine Life. "We have had a great viewer response through Facebook and YouTube which includes a multitude of different people," Bumgarner comments. "I have had friends send me short videos of their kids laughing at episodes, which shows me that (the episodes) can play to a broad audience – both young and old."
Though Bumgarner says that some have compared Quarantine Life to the popular IFC series Portlandia, Sheldon believes that their show is more similar to the funny yet not exactly "live" output from the Not Ready For Prime Time Players.
"In some ways, we're creating no-budget versions of what Saturday Night Live does with their Digital Shorts – highly topical, often single punchline shorts that take something we all collectively experience and ramping it up to comedic levels."
Entertainment is a shared experience, even if it's shared with people who've been separated by more than six feet apart. Under that umbrella is Quarantine Life, a comedy that's giving viewers something to giggle about while they adjust to the redefined "normalcy" of this abnormal time.
"While the situation around us is heavy, these comedic moments are a chance for people to find a moment of relief through laughter by recognizing relatable moments that others are also feeling," says Bumgarner and Sheldon. "Because we are all in quarantine and practicing self-isolation, it feels as if we are alone. But hopefully this series shows that we are all actually having a very similar, collective experience – just not within sight of each other."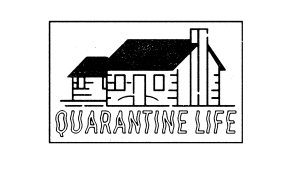 Most importantly, Bumgarner and Sheldon want viewers of Quarantine Life to find a sense of comfort through the power of comedy.
"We hope that during a time of pretty dark days that people can find a moment of laughter to ease the unknowns of the moment," they say. "While we know that not everyone is experiencing these moments in the same way, we hope that the relatable content we create can let someone know that some levity can be found in the rather heavy times we are in. If you are constantly thinking of the scariness of the situation, you'll drive yourself mad. No matter how dark or pessimistic things seem, there is always room for a laugh or a smile."
NOTE: Quarantine Life is not currently closed-captioned or subtitled.
YOUTUBE: https://bit.ly/3brAH2D
VIMEO: https://vimeo.com/quarantinelife
FACEBOOK (for Sheldon and Bumgarner's production company Hot Contents):