When you're a struggling actor trying to make it in showbiz, the ups and downs of that pursuit can be just as exhilarating as when you finally get that first big break. Adding to it are the equally unpredictable moments that come with falling in love, plus having to work with the often larger than life personalities that make the world of stage and screen so alluring.
Now, as it approaches its second season premiere on July 17th on Hulu and Hulu Plus, the acclaimed comedy web series IT COULD BE WORSE shifts from the Great White Way to the City of Angels as actor Jacob Gordon (played by series co-creator Wesley Taylor from NBC's SMASH, plus the hit musicals ROCK OF AGES and THE ADDAMS FAMILY) looks to take on Tinseltown as he continues his quest for success.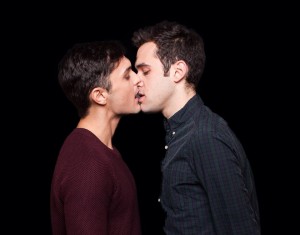 The series will present its second season of 4 half hour episodes every Thursday through August 7th on both Hulu and Hulu Plus. As of now, the show's page there is already live.
In addition, season 1 of IT COULD BE WORSE is airing on the new cable network Pivot (more on that ahead), and that season's episodes will also debut concurrently on the show's Hulu site.
In season one, Jacob learned first hand just how incredibly dramatic and hectic the professional and personal life of an actor can be as he had to contend with the ultimate Broadway diva in Veronica Bailey (portrayed memorably by Alison Fraser), his obnoxious agent Sam Atkinson (series co-creator Mitchell Jarvis), and with a totally unpredictable boyfriend in Phillip (Gideon Glick).
For Jacob, his family life is just as complicated when his mother (Nancy Opel) and father (Richard Poe) separate, thus leading his dad to end up moving in with him for a short time.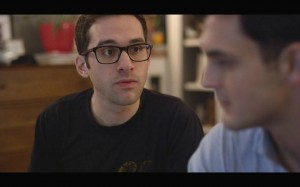 Adding to the already strained romance between Phillip and Jacob is Ben Farrel (Adam Chanler-Berat). Jacob immediately takes a liking to Ben, who's far more successful than Jacob is – and is a lot more stable than Phillip.
Now having arrived in Los Angeles after a successful run in a major Broadway musical, Jacob and Ben are out to conquer the silver screen and to continue their blossoming relationship.
Unfortunately for Jake, a new series of complications immediately come to the fore thanks to his overly religious brother-in-law Howard (Sebastian Arcelus) and sister-in-law Jenny (Stephanie J. Block), plus hot shot movie producer Stewart (David Saint), who casts Jacob in his new blockbuster alongside one of the biggest movie stars in all of Hollywood – Joseph Vincintelli (Mark Engelhardt).
Incredibly, Joseph's got an assistant who just happens to be one of the rare nice people in a notoriously tough town that often brings out the worst in people. Her name is Alison (played by Molly Ephraim), and she does her very best to make the transition from Broadway to the big screen a smooth one for Jacob.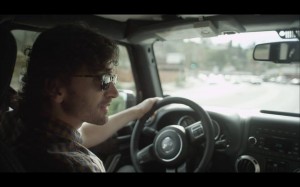 Rounding out the cast is Paris Remillard (who also serves as the show's director of photography, more on that ahead) as the mysterious Ricky, who immediately becomes both a close friend and a really bad influence on the young actor at the same time.
The first season of IT COULD BE WORSE also featured equally memorable cameo appearances by some of Broadway's best known performers, including Audra McDonald in a hilarious turn as Jacob's therapist, plus appearances by Taylor's SMASH co-stars Debra Messing, Brian D'Arcy James, Jeremy Jordan and other notables.
Season 2 also features cameos from SMASH vets Katharine McPhee (as the upstart actress/singer Karen Cartwright) and WICKED star Megan Hilty (who played the troubled starlet Ivy Lynn in both seasons of SMASH).
Taylor and Jarvis originally developed IT COULD BE WORSE based on their own memorable experiences as actors, and with a desire to turn those moments into comedy gold throughout the series. "This industry inspires comedy to me. Mitch and I share a dark outlook on most things and our characters are drawn and loosely based on people who have affected us in our lives, good or bad," says Taylor.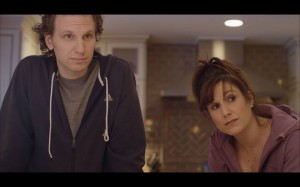 During pre-production, both co-creators' writing process for season 1 of the show was just as collaborative as their work would be when cameras rolled.
"I wrote a half-hour pilot and Mitch had written a short film, and we just combined the ideas and meshed the narrative. A lot of it is personal and inspired by things that actually happened to us, but embellished for comedy. Mitch and I outline everything together and then I write the scripts. Mitch is really good at story and structure in an episodic format, which is hilarious because the only television he really watches is sports," Taylor says.
Last season, IT COULD BE WORSE made an incredible impression with viewers and with Broadway fans thanks to its memorable characters and hilarious comedy; elements that both current and aspiring actors, plus lovers of theatre, could easily relate to.
Because of that success, the series was acquired for distribution by Participant Media and by the new cable network Pivot. The first season's 15 webisodes were combined into 5 half hour episodes, and the series made its TV debut on the network immediately after the Tony Awards telecast on June 8th.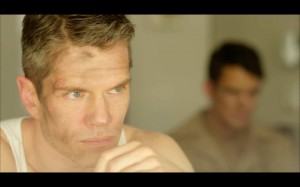 For Taylor and Jarvis, they hope that the wider distribution through Hulu and Pivot will do more than just bring IT COULD BE WORSE to increased viewership.
"The Pivot acquisition will hopefully be a calling card for future projects. We hope we can walk through more doors as creators as its an actual television credit. Hulu will bring a larger awareness to our brand of comedy, and drive eyeballs to the content," Taylor adds.
Along with the recent pickups of the series by Hulu and cable network Pivot, IT COULD BE WORSE also experienced considerable growth in its production during season 2. As Taylor recalls, the improved quality in each episode is due in large part to the considerable off-screen talents of one of its newest cast members and its recent successful Kickstarter campaign which netted over $60,000.
"Our biggest missing ingredient from the first season was Paris Remillard, who not only performs as an actor in the second season, but is our accomplished Director of Photography. We also upped our equipment and subsequently, production value is significantly different. We had makeup girls, a SOUND GUY. The two seasons are radically different in professional quality. We evolved, and we couldn't have done it without the money we raised from the fans."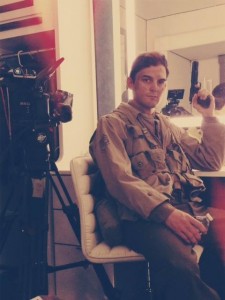 All in all, season 2 of IT COULD BE WORSE promises to be even darker and just as hilarious as season 1. Described by Taylor as a show that's about "that part of all of us that wants to be better than who we already are," IT COULD BE WORSE that has already made a huge impact on Broadway fans and fans of great original comedy alike through its incredible story and memorable characters.
For Taylor and Jarvis, their biggest goal is to continue to build the show's enormous fan following, and to send a message that's always worth remembering no matter how bad or how unpredictable life can get. Says Taylor. "Chin up. It could ALWAYS be worse."
(Note: Taylor hopes to add closed-captioning for season 2 episodes of IT COULD BE WORSE once it debuts on Hulu.)
HULU: www.hulu.com/it-could-be-worse
FACEBOOK: https://www.facebook.com/icbwseries
TWITTER: @ICBWSeries
INSTAGRAM: @ItCouldBeWorseTV