For people all over the world, the struggle to maintain a healthy lifestyle is met with varying degrees of success. While most people do their best to exercise, along with consuming wholesome food and drink, others have found that trying to develop a healthy way of life can be an uphill battle.
Adding to the pressure is the media's tendency to celebrate and glamorize the stories of those who've transformed themselves from unhealthy and unattractive to physically strong and gorgeous. Now, the "dramedy" web series LIFE AFTER FAT sets out to prove that when it comes to losing weight, not everything about life is instantly easier.
Created and written by Julia Pugachevsky, LIFE AFTER FAT's 6 episode first season (now streaming on its official website, Youtube and Vimeo pages) tells the story of Maddie (played by Tamara Shephard). Maddie's a young woman who's undergone an incredible transformation through her recent weight loss.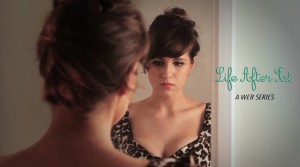 Yet, while Maddie's new, slimmer body has given her a boost, the consequences of it make her life more complicated than ever.
In fact, that new body has changed the way people look at her, as well as the relationships she carries on in her personal life. After years of being told that a thin physique would give her an advantage, Maddie now finds herself trying to figure out just how she can adapt to her new life – in a new physical frame.
The series also stars Meagan Foy as Lauren, Maddie's roommate and longtime friend. Having yet to break through in the ultra competitive world of acting, Lauren is aware of the entertainment industry's ceaseless obsession with outer beauty. Given that, and Maddie's weight loss breakthrough, Lauren feels the pressure to conform to Hollywood's rigorous physical standard: thin.
Also appearing in LIFE AFTER FAT is Kristen Seavey as Olivia, Lauren and Maddie's funny, as well as fun-loving, friend. Although she's got her own unique set of quirks, including her longtime love of all things relating to ghost encounters and ghost hunting (as exemplified by her favorite reality TV series, "Ghost Bros."), Olivia looks up to, and has tremendous respect for, Maddie.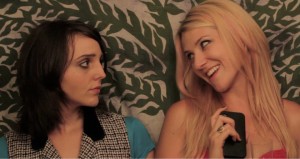 At first glance, the journey of LIFE AFTER FAT's main character would appear to have been based on – or at least inspired by – Pugachevsky's real life experience. As she explains, though, that's primarily a misconception.
"A common question I get asked is if this is autobiographical. I actually have never lost a dramatic amount of weight, but I have friends and have met and read about people who have and found myself very interested in their experiences," she says.
Given our society's longtime fascination with health and beauty, as well as the constantly over-dramatized media portrayals of people whose lives have been supposedly improved as a result of dramatic weight loss, Pugachevsky channeled her frustration with those issues into the characters and concept of LIFE AFTER FAT.
"I get frustrated with weight loss ads and the belief that skinny = happy, and find it quite amazing how, even if you're aware of how messed up societal beauty norms are, seeing the same images over and over again in the media can really create this pressure to constantly be the 'right' weight," she adds. "I feel like this leads some people to really feel disconnected with their bodies, so I wanted to create a character who is just trying to connect with herself."
A talented screenwriter and first time web series creator, Pugachevsky's longtime goal of bringing her written work to the screen was fulfilled thanks to two key members of her production team: series director Jason Hood, and producer Will Patterson.
"I went to college for Dramatic Writing and, upon graduating, always wanted to actually go and film something I wrote," she recalls. "I met Jason and Will by sheer luck, pitched the idea, and the rest, as they say, is history."
Although Pugachevsky says comparisons to HBO's popular series GIRLS are constant, she feels that LIFE AFTER FAT's unique storyline and characters, and its realistic depiction of the inner and outer struggles of people in the midst of "post-fat" life, makes it unlike most comedies out there. As a result, LIFE AFTER FAT has gained a devoted following among women and men alike.
"I think just the subject matter of a character losing weight (but us not showing it) and also having other characters struggle with self-esteem and body-related issues, which will be more in-depth and developed come season two (sets it apart from other web series.)," she says. "There's definitely the '20-something girls in N.Y.C.' vibe, but I think this adds an extra layer to it that has actually made the show relatable to men of all ages as well."
Following an extensive casting search through the popular web site backstage.com, Pugachevsky, Hood and Patterson set about filming LIFE AFTER FAT's six episodes in New York. While working on a modest budget, the team took full advantage of every location and resource at their disposal.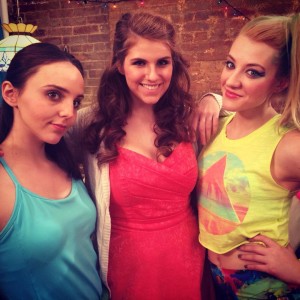 Recalls Pugachevsky: "We had a budget of almost $3,400 and filmed all around Manhattan and Brooklyn – in our actors' and friends' apartments, in rented art galleries and performances spaces, in small cafes, etc. It was definitely a lot of work but I think it overall went as smoothly as it could go!
While Pugachevsky, her cast and crew are currently planning 9 more episodes of LIFE AFTER FAT for season 2 (budget permitting), she hopes to expand, and improve, various aspects of her series in many different ways.
"I started this project before I even graduated undergrad, and when I was still very new to what I even wanted this show to be," she says. "I think the biggest thing I want to improve is having a more diverse cast of people and experiences, so that it better represents what it's like to be young in New York for more than just straight white girls."
Perhaps most importantly, Pugachevsky seeks to explore the personalities and lives of the three friends who make up the core of LIFE AFTER FAT's storyline during season 2. "More than that (accurately reflecting life in New York for young people), now that we've established these characters, I want to get deeper into their lives and talk about issues that I maybe shied away from in season one."
No matter how successful Pugachevsky and her team are in bringing viewers another season of LIFE AFTER FAT, one thing is certain – throughout each episode, and through the stories of its primary characters, LIFE AFTER FAT proves that life is so much better when you're finally comfortable in your own skin.
"The theme is definitely all about being comfortable with yourself and the journey different people take to get there," Pugachevsky says. "It's definitely something I've very much still figuring out for myself."
(Note: Regarding closed-captioning. Pugachevsky says that LIFE AFTER FAT is not currently closed-captioned; however she says she will explore adding that for season 2.)
The first episode of LIFE AFTER FAT can be viewed here:
ON THE WEB: http://lifeafterfatseries.com
YOUTUBE: https://www.youtube.com/user/lifeafterfat
VIMEO: https://vimeo.com/channels/lifeafterfat
FACEBOOK: http://www.facebook.com/lifeafterfat
TWITTER: http://www.twitter.com/lifeafterfat