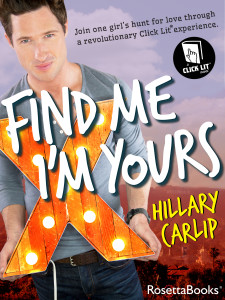 We all know what it's like to pursue romance in today's technologically advanced landscape. Thanks to the prominence of e-dating sites, video chats and other modern methods of finding 'the one', it's become even easier to achieve that goal. Despite these decidedly 21st century ways of matchmaking, some people find that catching their special someone takes a lot more legwork than normally expected.
For 24-year old artist Mags Marclay, the young protagonist of the new transmedia book Find Me, I'm Yours, the search for true love comes in the form of an extraordinary 'treasure hunt' that she hopes will eventually lead her to find her one true love. It's a hunt that will also heavily involve those who read the book, now available to purchase and download for desktop, tablet and mobile devices via amazon.com (Kindle), BarnesAndNoble.com (Nook), Apple iBooks and Kobo.
Written and designed by Hillary Carlip, and with enhanced interactive content produced by Emmy-nominated sitcom writer/producer/director Maxine Lapiduss (also a Golden Globe winner for the long-running sitcom Roseanne), the critically acclaimed Find Me, I'm Yours features a host of unique video and web-based elements that transforms the usually passive reading experience into a fun, innovative and entertaining series of interactive games, original web series and specially produced web sites (33 in all).
An in-depth guide on how to use the book and its features is available on its official web site. In addition, Carlip and Lapiduss created a special instructional video on the book's official Youtube page that serves as a fun primer for those unfamiliar with eBooks on how to download Find Me, I'm Yours.
Recently, I had a chance to speak with both Carlip and Lapiduss about Find Me, I'm Yours, and how the book itself has ushered in a totally new genre of literature they call "ClickLit"; one that heavily emphasizes reader participation as it combines traditional storytelling with decidedly modern visual elements.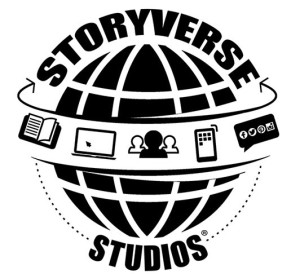 How and when was this project developed? 
Hillary Carlip (creator/author/designer): I actually had the initial idea back in 1999, when I co-founded a digital entertainment dot com called Voxxy.
After a meeting one day, I wrote on a piece of paper "interactive book" even though eBooks were barely in the lexicon back then. In the years that followed, I've had four books published, ran a thriving web design business, and have been featured in museums as a visual artist.
About three years ago I realized the time was right to combine everything I did into one experience. I brought in my partner (another multi-multi-hyphenate!) Maxine Lapiduss, an award-winning TV writer/producer/director, and she came up with an incredible business plan.  Together we've been developing the project with our company, Storyverse Studios.
What exactly is "click lit"?
Carlip: It's a new way to experience entertainment. It very literally describes what you do when you read Find Me I'm Yours. There are embedded links woven into the story that readers click on to check out videos, participate in polls, visit websites that are full of additional original material, and have numerous opportunities for them to share their own content (artwork, stories, songs, apologies, wishes, etc.), interact, and connect more deeply with the story.
What (or who) inspired you to create this?
Carlip: As an avid reader, I am always disappointed when I finish a good book. So I figured why not just keep it going through multiple platforms and never ending new content?
What is the video content (including the web series) about, and where can people go to watch that?
Maxine Lapiduss (co-creator/producer/director): The treasure hunt in FMIY is set off when Mags buys an old school camera off of Craigslist and finds a video in it left by a handsome stranger who she dubs Mr. WTF.
So the videos that are linked to in the book are mostly clues left by him, and can only be seen through the links in the book. The web series are on various sites in the storyverse — i.e. on bridalville.com, which is an online magazine where Mags works as a graphic artist, but is also a full-on standalone website.

We've already launched #WhitePeopleWeddings there, and another series called Super Fan Party Plan will be premiering in February.
On another FMIY site devoted to pet obsession, www.freak4mypet.com, we are debuting a photo animated series called Dear Tabby – Purrfect Advice For All Your Pets' Peeves, and Tabby is voiced by Curb Your Enthusiasm's Susie Essman. So people can watch on the specific sites and also in one place on our You Tube channel.
Who appears in it, and in which roles? 
Lapiduss: Videos that are integrated into the book star a wonderful actor named Rob Healy (Broken At Love) as Mr. WTF. On the web series #WhitePeopleWeddings, we have a hilarious powerhouse comedy team, twin sisters Babbs and Maria Lopez. I already mentioned Susie Essman, and the star of Super Fan Party Plan is Hilary Shepard who played Divatox in Power Rangers, and has an amazing fan following.
What can people find in the web series that adds to the book's experience?
Lapiduss: It's a meta experience watching the web series, because while you, the reader, have your own experience in real life watching, laughing at, and enjoying the shows, you also know that the characters have their own (fictional) interactions with the series. In the case of #WhitePeopleWeddings, for example, Mags works for Bridalville, and in the book she talks about doing some layouts for the show.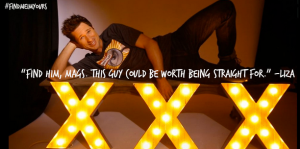 What other extra content can people find aside from the book and web series?
Carlip: There is a lot of original artwork and many photos in the book – over 100 images.
There are some other videos related to the story — for example, Mags goes to a dating website for artists called CreativeMatchmaking.com, and you can watch the videos that her BFF Coco has selected for her as examples of what to do (and not) when Mags makes her own dating site profile video.
There are polls where you can vote on things like whether or not Mags should forgive her cheating ex-boyfriend, a phone number to call for a clue, and even a zine Mags made is sold in several indie bookstores in LA. Also on the sites themselves, there is a wide array of original content including blogs, articles, humor pieces, artwork, photography, etc.
There are 33 different web sites that tie in to the book, featuring vastly different elements that add to the interactive experience. What are those like, and how can people find them?
Carlip: The websites serve a variety of purposes, and all are related to the story. Some include clues to the treasure hunt, and the reader can sleuth along with Mags. A few sites Mags made herself, including an art website, Collage A Week, and a kitschy site, DIY in The USA, devoted to "questionable patriotic displays."
There are several sites that factor into the story but also encourage user participation – for example, Worship The Brand, which has a very active gallery of user-submitted brand-inspired art and fan art. (Mags is encouraged to upload her brand-inspired nail art to the site by a guy she dates.)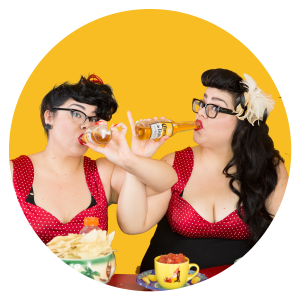 Since there are multiple web series (including reality shows) on those sites, how will those add to the story, while tying in to the book, and increasing awareness of the products that are linked to them?
Lapiduss: The web series are just another level of entertainment to help build out the storyverse for the reader. And while there are products visible in the web series (for example, Babbs and Maria of #WhitePeopleWeddings drink brand-name beer), that's only because that's really what they drink. There are no paid product placements on any of our web series. (Yet? =))
How can readers participate through the interactive elements of FIND ME, I'M YOURS? 
Carlip: There are many ways to interact and participate – over half of the sites have places for people to comment and/or upload their own content.
For example, on IFckedUp.com, a public apology site Mags' cheating ex built for her, you can upload your own apology and send a copy to the person whom you wronged.
On TextYourWish.com, you can really text a wish and it shows up on the site. (Just text MYWISH and your message to 22333). On Freak4MyPet.com, a website for the pet-obsessed, you can upload pics of your pet or videos of original love songs you sing to him/her. And those are just a few examples!
How will it benefit readers, and viewers through its interactive elements?
Lapiduss: It deepens the experience as you can really look at and interact with websites, videos, polls, etc. that are integrated into the story. Plus, all of the sites are custom designed with humorous, thought-provoking, and informative content.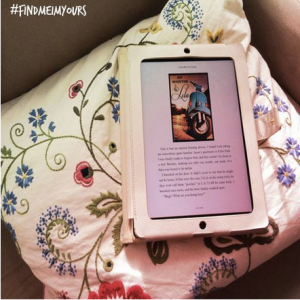 What (if anything) sets FIND ME I'M YOURS apart from other transmedia projects?
Lapiduss: I have never seen any project that takes a story and spills it over into so many different platforms (including digital billboards which are featuring some of our content!)
Also, the old "choose your adventure" stories made it so that you'd have to crack a code or pick a specific direction before you could venture on in the story.
Find Me, I'm Yours can be experienced however you'd like – if you're engrossed in the novel, then you can read it all the way through and come back later to check out the sites, series, videos, and other interactive features.
If you come upon a website or see one of the web series without reading the book, that's great, too. There are endless elements that are all seamlessly part of one thing yet stand alone on their own, and it's an unending story with new content going up all of the time.
What are your overall hopes for the success of FIND ME, I'M YOURS?
Carlip: That it opens up new ways to tell stories. And I also hope that through Mags, readers will realize that there are endless possibilities and infinite opportunities. As Mags' dad says in the book, "There's always going to be both magic and disaster, and we get to decide which to put our focus on." We want people to focus on the magic.
For more information on how to experience the book, visit:
http://findmeimyours.com/how-to-get-and-read-the-book
To watch the special "how to" video on downloading FIND ME, I'M YOURS, visit:
ON THE WEB: www.FindMeImYours.com
YOUTUBE: https://www.youtube.com/user/findmeimyours
FACEBOOK: https://www.facebook.com/findmeimyours
TWITTER: https://twitter.com/findmeimyours
INSTAGRAM: http://instagram.com/findmeimyours
http://instagram.com/mrwtf
http://instagram.com/magsmarclay