While sitting here staring at my glowing computer screen and writing, I grabbed a piece of Dove dark chocolate and opened it up. For the uninitiated, they have inspiring words written on the inside of the wrapper. Well, this one oddly nails my mood exactly. It says, "Indulge your every whim." Yummy chocolate candy knows me so well.
Art is full of so many learning opportunities. I've always thought it best when you venture into a specific field of art to learn to appreciate the other fields as well. Try new fields of art! If you're an actor, try writing. If you're an editor, try directing. If you're a painter, try acting! So on. Be a sponge. Learn all that you can. If you are willing to learn and grow from experiences, it makes life so much more interesting. I mean, without the ability to learn new skills, wouldn't life be super boring? Personally, I think branching out into other fields of art actually makes you a better artist. Immersing yourself in something different every once in a while is so much fun! Plus, you never know, taking that opportunity might surprise you. You may learn some useful skills that you didn't have originally to take with you later in life and your career. That is exactly what happened to me.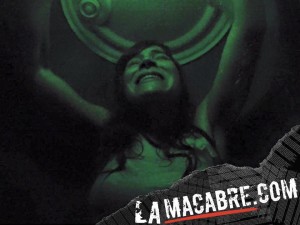 For the past few months, I've been working on the L.A. Macabre team as an Associate Producer to help make Season 2 a reality via a Kickstarter fundraising campaign (www.LAMacabre.com). It has been quite a learning experience learning how to do crowdfunding alongside the L.A. Macabre team. When offered the opportunity, I accepted. As mentioned before, I like being a sponge so I can soak up as much knowledge as possible. This was an opportunity to learn how to do some real crowdfunding which is a pretty valuable skill! When honestly, fundraising is not my forte. I never thought I'd do much of it myself. So, after rolling up my sleeves, it was time to get down to business!
The L.A. Macabre team definitely didn't disappoint. From the first few moments of being a part of their team, I was met with some serious game. They were 100% committed to funding their second season. It was highly impressive. Their act was together. The great camaraderie on the team and the passion they felt for their show was obvious. It was something special to witness. They honestly care a lot about their show. I mean, pouring blood, sweat and tears into something is a typical phrase to use in this situation, but they really make that statement a reality from working on their production to preparing for this Kickstarter campaign. It is so inspiring.
There was only one road block from my end. I'm on the other side of the country on the east coast. They are located in Los Angeles. The title of the show gives that away since it's L.A. Macabre. Duh. This concerned me at first as I felt I probably couldn't be a part of their team since I couldn't physically be there. Well, I couldn't be more wrong. "You're on the east coast? No problem! Welcome to our team!" That was the reaction to my once concerning news. I found out soon after that another member of the team is from up North. How awesome is that?! L.A. Macabre brought a team together from all over the country to work on this Kickstarter campaign! It's a great example of how the web has really opened up avenues for collaboration. The positive attitudes and all around excitement got me so pumped for this Kickstarter.
F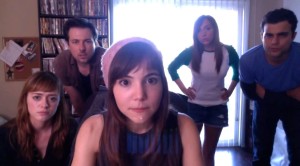 or those familiar with crowdfunding, it is a lot of hard work. When I say a lot, I really mean it. I've worked on some unsuccessful crowdfunding campaigns before. The failure was due to a lack of hard work and consistency. You have to be super consistent. It's pretty much a 24/7 job. It's been a challenge to balance other jobs during the day and night. It's definitely a way to learn to better manage your time and to multitask. It has really challenged my multitasking skills. Another challenge would be the fact that I am three hours ahead of their time out in Los Angeles. I've had to memorize the time zone difference to make sure I do my job correctly.
The past few months were full of emails firing back and forth full of positive energy! Positive energy is a must! The team members located in Los Angeles would meet on a regular basis devising game plans on what to do and when to set the plans in motion. It is all carefully choreographed. They regularly met with a crowdfunding coach. Then a daily update would be sent to everyone by email.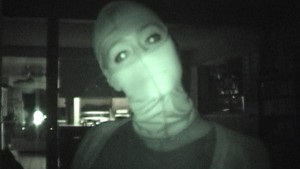 There were constant assignments given to team members that included creating a mind-blowing amount of emails, recruit help for "launch day" and so much more. Seriously, I'm surprised I haven't had nightmares that involve composing emails yet. The list goes on. It's insane how much homework goes into a successful Kickstarter campaign. A bunch of this work was just going into the first day (or "launch day") of the campaign. Crazy, right? Months of building lists of things with daily homework assignments to have a successful first day. I wasn't kidding when I said it takes a lot of hard work.
When you're in the middle of the campaign, it's a danger to get distracted. It's easy to say "Well, I can do this a little later." Nope. You've got to snap yourself out of it! Keep it going! The team has been really good about this too. As the clock ticks, it can get a bit discouraging when you have a slow day. It can be pretty hard asking for money. It's a real challenge. What do you do? What do you do if a person reacts negatively when asked about donating? That's been a lesson I've learned. You don't take it personally. You just roll with the punches. You keep going. You've got a team of fundraising warriors alongside you doing the same thing and keeping each other moving ahead toward the goal!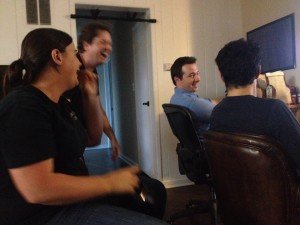 There's a definite support system here. Everyone is working to keep each other engaged and to keep the positive energy flowing. This is very important because to be honest, crowdfunding can be absolutely exhausting! We're still given assignments daily in the middle of the campaign. See, I wasn't kidding when I said this team is on top of it. I mean, really on top of it.
The awesome factor again is the fact that it doesn't matter if you are in California or not. You are part of their team. The L.A. Macabre team. You pull your weight just as much as the others out in Los Angeles and they totally expect it too. They really have been cracking the whips on me and I am so grateful for it. In crowdfunding, you need that constant push. Plus, I'm being reminded of life lessons to keep moving and to work hard to achieve a goal.
The hard work is paying off too. The team has been successful so far in bringing in donations to the point that the project is almost halfway funded. Meanwhile, other team members are multitasking with going to festivals while keeping the Kickstarter going at full steam. The creator (also writer and director) of L.A. Macabre, Dan Ast, along with one of the other team members, lead actor Ryan Hellquist ("Ryan Holbrook" in L.A. Macabre), attended San Francisco Web Fest this past weekend. Did that stop the work we were doing? Not at all. While Dan and Ryan were in San Francisco, David Schatanoff Jr. (producer on L.A. Macabre) was keeping the ball rolling like he has been since the first preparations began for the campaign.
The team took utilizing social media up another notch. Dan used the new Periscope app to broadcast his journey to the festival and during the festival while getting people excited about the Kickstarter as well as answering questions viewers may have had about the show. He did these things while still cracking the whip for fellow team members.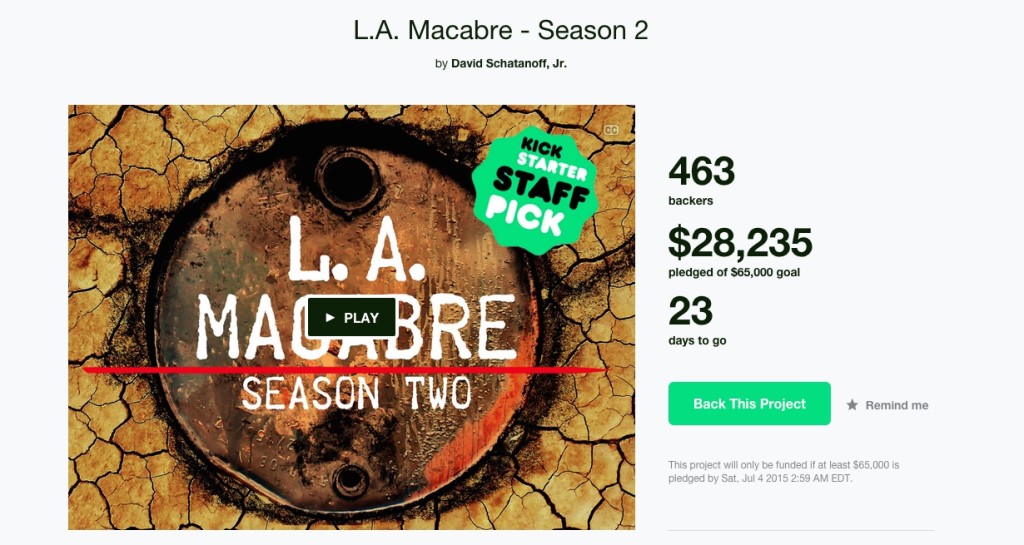 It's been a great experience so far full of hard work, a lot of positive energy, teamwork and some serious fundraising. I've learned so much by working with this team. They have constantly reminded me of the joys of working with a team that is seriously committed to achieving a goal. That's something pretty special. I'm so glad to have been given the opportunity to experience that. Thank you, L.A. Macabre, for teaching me your crowdfunding ways so far and for totally kicking my butt! I'm so grateful for all of these valuable lessons!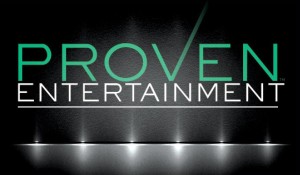 The L.A. Macabre Kickstarter fundraising campaign for Season 2 is still underway with 23 days left to go! So far, they've raised $28,235 of their $65,000 goal. L.A. Macabre's journey toward Season 2 is really gaining ground with being selected as a Kickstarter Staff Pick, a surprise distribution deal offer from Proven Entertainment at San Francisco Web Fest and being named Project of the Day by Indiewire. They've also announced that Equals Three's star Robby Motz will join the series as a recurring guest star in Season 2. The complete first season is available on YouTube.
For more information about L.A. Macabre, please check out their:
KICKSTARTER: www.LAMacabre.com
YOUTUBE: www.youtube.com/user/GrinningManPictures
FACEBOOK: www.facebook.com/LAMacabreTV
TWITTER: www.twitter.com/LAMacabreTV