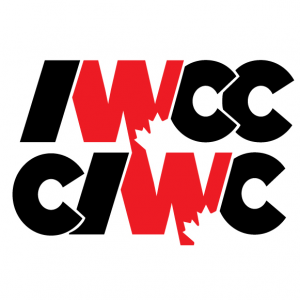 For web series creators throughout the world, the tasks of creating, producing and promoting web series have always been a challenge. Yet, in Canada, a new non-profit organization seeks to make the overwhelming tasks of production, promotion, and financing easier for them. The Independent Web Series Creators of Canada (IWCC) launches tonight at 8:00 PM Eastern, 5 PM Pacific, with a press conference/launch party at the Monarch Tavern in Toronto. The events will be streamed live on LiveStream (see link below), and will also be covered on Twitter (see link below). Web series creators can join the IWCC at its official web site (see link below), with memberships at $50 a year (students pay $25). In addition, the group is on Facebook and Youtube.
Led by acting president Robert "Robbo" Mills, the IWCC was co-founded by Canadian web series creators/producers Jason Leaver (creator of OUT WITH DAD, acting vice president of the IWCC), treasurer Carrie Cutforth-Young, joint secretaries Regan Latimer and Scott Albert, and board members Ash Catherwood, Rodney V. Smith (creator of OUT OF TIME), Elize Morgan, Michael Evask, Jonathan Robbins (creator of CLUTCH), and Jill Golick. The IWCC is, as Mills describes it from its recent press release, "a non-profit professional association that represents independent, creator driven and audience focused web series and their creators across Canada. What that truly means is the IWCC is the collective voice of that creative community where artists and audience meet."
The IWCC was developed over a year's time, and was the end result of a series of extensive conversations (which often took place over a few brews) with many Canadian web series creators who shared not only their hopes and dreams for their shows, but also their frustrations with trying to seek viewers, and funding, for them. "We kept hearing the same patterns of desire and frustration and determination from writers, actors, directors – everybody trying to push their efforts forward. It became quickly apparent that the singular voice of any given web series creator wasn't going to be effective in making changes in how policy makers, funding apparatus and guild structures addressed the significant changes web series were generating. It's called disruptive media for a reason! Knowing that the only way we'd be able to encourage and help direct change was by speaking as a group is what prompted a bunch of us to get serious and transform the meet-ups over beer into an organized non-profit association that could legitimately represent the creative community," Mills says.
To that end, the IWCC seeks to help web series creators, by not only easing the burden of funding their shows, but also by helping them promote and find audiences for their content, something that could never be done through mainstream media avenues. "The web already allows creators to directly access their audience without having to seek permission from the established gatekeepers of old media. Despite the best efforts of old media to try and cram the genie back in the bottle and render the web into just another pipeline for the usual TV fare – those days are done – with or without an IWCC, there will now always be web series creators making their unique works for an eager worldwide audience. The goals of the IWCC within all of this is to provide whatever necessary leverage our independent creative community needs to operate on a level playing field, maintain open access to their audience, find necessary funding and continue to grow and share our collective experience," Mills says.
Over the coming months, the IWCC plans many activities in its efforts to promote Canadian web series, and also to raise awareness of each show with the media and the viewing public. In addition, the group also seeks to host a web series convention/trade show next year, which will not only become a hot ticket on the international web series circuit, but will also further promote Canadian web series, and those who create them. Yet, the overall goal for the IWCC, says Mills, is simple: "Our goal is to provide a voice for web series creators across the country.  Everyone has their own different vision of what they want to create, who they want to reach, how they hope or need to achieve this and it's very difficult as an independent creator to shout loud enough or be heard by the established institutions that govern the various things which impact upon our work.  We also need, as creators, to be able to find and reach our audiences – which are not contained solely within the borders of this country but extend around the world.  Canadian web series have already made a significant impact at festivals in Los Angeles, New York and Marseilles – we're recognized as being leaders in the field – and that deserves to be celebrated and encouraged to grow.  The IWCC seeks to be the voice for every independent web series creator in Canada."
The launch event will be streaming here: http://new.livestream.com/accounts/4032440
ON THE WEB: http://iwcc-ciwc.org
FACEBOOK: https://www.facebook.com/IWCC.CIWC
TWITTER: https://twitter.com/IWCC_CIWC
YOUTUBE: https://www.youtube.com/user/IWCCCIWC
DAILY MOTION: http://www.dailymotion.com/IWCC_CIWC
PINTEREST: http://pinterest.com/iwccciwc/
LinkedIN: http://www.linkedin.com/groups/IWCCCIWC-4992303?trk=myg_ugrp_ovr