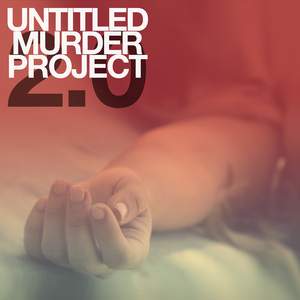 Through popular literature, movies and TV series, the suspense and mystery of 'whodunit's have captivated audiences around the world. From Sherlock Holmes to Det. Columbo, on up to Jessica Fletcher, Mr. Monk and beyond, viewers have been riveted by some of the most enduring tales of murder and mayhem. Web series have also contributed their own unique brand of storytelling through murder mysteries. Yet, one such thriller not only brings viewers an outstandingly well produced, acted and written series filled with tension and drama, but it does so by making the viewer an active participant in the search for the killer.
Released this past October with 49 episodes on its official Youtube page (see link below) the new mystery web series UNTITLED MURDER PROJECT 2.0 is an extraordinary interactive experience that puts the viewer in the position of detective, rather than being merely a passive observer to the on-screen action. Directed by Alonso Mayo (who also helmed the 2012 indie feature THE STORY OF LUKE with Seth Green and Lou Taylor Pucci), and produced by Nina Leidersdorff of Unlinear.TV, the series focuses on an unexplained and unsolved murder that takes place during a brunch between 3 couples; an otherwise casual meeting that's turned upside down thanks to an uninvited guest who soon ends up dead.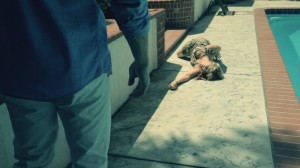 Along with the interactive aspects of the series, each episode of UNTITLED MURDER PROJECT 2.0 is customized for viewers so they can choose their own ideal experience. The story is divided into 5 chapters and takes place over the course of three different time periods (weeks ago, hours ago and right now), and with an interactive menu that appears at the end of each episode, every viewer can create their own path toward solving the crime. The series stars Jade Warner as Nicolette, Samiyah Swann as Vanessa, Cynthia San Luis (with roles on HBO's THE NEWSROOM, and the web series LOOKBOOK and LOS FELIZ) as Samantha, Lauren Plaxco (from the action web series SYNC) as Georgia, Chad Doreck (best known for his role in the popular off-Broadway musical ALTAR BOYZ) as Landon, Haile D'Alan (from the web series BREAKING POINT) as Brian, plus Jeffrey Casciano as James, Billy Budinich as Clyde, Douglas Dennard as Michael and veteran voiceover artist Pete Sepenuk as Oscar Lieberman, Esq.
The first 13 episodes of UNTITLED MURDER PROJECT 2.0 (which comprise chapter 1) originated from Mayo's previous web series, UNTITLED FICTION PROJECT 1.0, which featured several of the cast members for his new series. The unscripted, heavily improvised series featured Casciano and Plaxco in the story of a couple, James (Casciano) and Georgia (Plaxco), whose lives and relationship are changed forever as a result of James' affair with another woman, Nicolette (Warner).
While that series was produced in a linear format, thus only making viewers a passive part of the experience, Mayo decided to take a revolutionary new approach with its followup. "I wanted to experiment with a new storytelling format. I love making feature films but to a certain point the format is limiting given the storytelling possibilities offered by the internet. It was a great challenge to develop a project that puts many of the decisions that you would ordinarily be in charge of as a filmmaker in the hands of the audience, and still retain enough control to guarantee a uniform and entertaining experience," he says.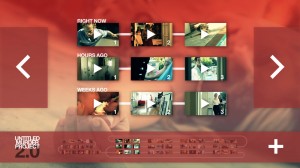 As a result of that approach, UNTITLED MURDER PROJECT 2.0 is unique in that it's a interactive, non-linear web series that involves the viewer every step of the way. Through Youtube's popular annotations feature, those armchair detectives so inclined to solve the show's mystery can choose from an interactive menu any of the 49 episodes to serve as a starting point for their investigation. Each episode is linked together by time frame (right now, hours ago, weeks ago), further adding to the experience. Yet, for those who want to just sit back and enjoy the action, the series is also available in traditional format through the 'lean back' feature where viewers can simply watch the story as it unfolds.
Another key factor that sets UNTITLED MURDER PROJECT 2.0 apart from many other web series is its emphasis on 'structured improvisation', where actors and director agree on the show's storyline shortly before filming begins. Structured improvisation begins with the creation of an overall theme for the story, plus development of characters and storyline. After the director goes over blocking assignments with his cast, each episode is filmed in short segments with rehearsals and shooting tailored accordingly to fit those segments. it's an approach that makes much of the on-screen performances unscripted, off the cuff and spontaneous.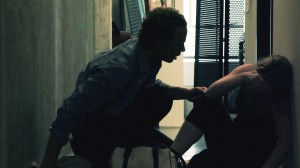 As a result, the production process of the series was efficient, with each episode being filmed in a very short period. "I knew I would have a window of 3 weeks to shoot it in (my vacation from teaching) and I knew I wanted to work with a group of actors that I knew and I knew I wanted it to be non-linear. I wrote the treatment and the structure for all the episodes and from then on as a group we put together our resources and found all the locations and set up a schedule. The shoot itself was extremely minimal. I shot and directed and some of the actors helped with production design when they weren't in a scene. No lights, no other crew."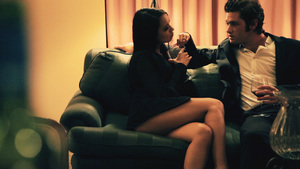 Along with its storytelling style, Mayo feels that the interactive element of UNTITLED MURDER PROJECT 2.0 not only makes it unique, but also could present incredible new opportunities for other filmmakers. "I feel that the interactivity that the internet and tablet technology brings will open up new formats for filmmaking that were previously possible. I want to explore these possibilities," he says.
With a story that will appeal to all those who love a great mystery, and an experience that puts viewers in the role of sleuth, UNTITLED MURDER PROJECT 2.0 may be unlike any web series, film or TV show ever produced. It's a whodunit that will keep viewers guessing – and on the edge of their seats. For Mayo, producing the series was an incredible experience all its own. "At its core, it's an experiment. I've been wanting to get creative with storytelling formats even though it is also extremely risky. I'm happy with the result and it's taught me a lot for when I'm ready to experiment again."
(Note: Mayo says that the series is not currently closed-captioned, but he hopes it will be soon.)
For a tutorial on how to use the interactive menu, please visit:
YOUTUBE (Interactive Experience): http://youtu.be/WUrUV4eLOho
YOUTUBE (Lean Back Experience): http://j.mp/19S84UJ
YOUTUBE (Unlinear.TV): www.youtube.com/unlinearTV
ON THE WEB: http://unlinear.tv
FACEBOOK: www.facebook.com/unlinear
TWITTER: www.twitter.com/unlinear
A Youtube menu for the first 13 episodes is embedded below: