With a staggering economy, and with good jobs seemingly nowhere to be found, many people find themselves forced to start over in careers that pay decently but aren't necessarily what some might consider to be "respectable". One of those professions is that of the online webcam girl, which serves as the focus of the new series CAM GIRLS, premiering June 1st with its first 2 episodes (of 7) on its official web site and Youtube pages (see more links below).
Created and written by Joelle Garfinkel, and executive produced by series star Kate Bond and veteran writer/producer David Slack (PERSON OF INTEREST, TEEN TITANS, LAW AND ORDER) through their production company One Thousand Monkeys, CAM GIRLS stars Bond as Liv, a recently unemployed school teacher. Currently working in an entry level desk job, and unable to repay her college debts, Liv reluctantly decides to take a second job – as a professional webcam stripper.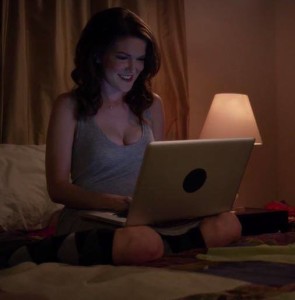 From there, Liv learns all about the finer points of such work, and about the considerable benefits – and risks – that come with the job.
CAM GIRLS also stars Annie Ruby as Liv's best friend Nikki, a woman who's struggling to keep her marriage to lawyer Paul (David Starzyk) afloat.
In addition, Liv's newest "co-workers" include the handsome trainer Ryan (Charlie Hewson), plus the powerful, yet mysterious businesswoman Alexa (Sarah Schreiber).
Originally written by Garfinkel as a one hour TV pilot script, the concept for CAM GIRLS sprang from a real life incident that was at first embarrassing, but ultimately, eye-opening.
"I had walked in on my then-roommate in a compromising position in front of my laptop. I was curious about what she was doing, and she was the one that opened me up to the world of cam girls," recalls Garfinkel, who soon began extensive exploration into the subject.
"From there, I did a lot of research and tried to talk to as many experienced cam girls as I could. Their stories fascinated me because these women were empowered to make money (and a lot of money) by doing something that they didn't even have to leave the house for," Garfinkel adds. "They felt like they had total control over the situation, and that's why they felt more comfortable engaging in something like this, over something like stripping in a club."
As time went on, CAM GIRLS evolved significantly – both in terms of its episodic style and of its story and characters. "The more I learned about the world and the women, the more I wanted to write about it. I did several drafts of the original script changing the tone and setting in each draft," says Garfinkel.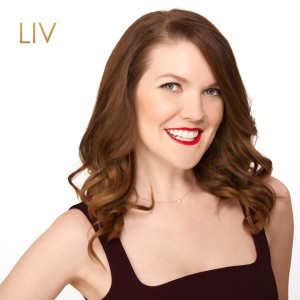 The biggest shift for CAM GIRLS' approach to episodic storytelling came when Garfinkel first learned of Slack's and Bond's plans for developing scripted content online.
"It wasn't until David and I met for breakfast several years later, and he told me he and Kate were starting a production company (One Thousand Monkeys) together and looking for material for original web content, that the show was broken down into its current format," she adds.
CAM GIRLS does more than just present viewers with intriguing storylines and characters. As Bond explains, she and Garfinkel sought to produce more positive portrayals of both a supposedly sordid line of work, and of the people who manage to support themselves through it, in each episode of their series.
"Most TV shows feature the sex industry in some way, but sex workers tend to be characterized as either a punch line or a cautionary tale," says Bond. "So Joelle and I wanted to try to make a show that, tiny web series budget and time constraints notwithstanding, could track how a young woman in this economy could come to the logical conclusion that sex work might be an acceptable means of supporting herself."
Realism was also the goal when it came to developing the characters featured in CAM GIRLS. "Obviously 'camming' and porn impact all of our characters in very different ways, but we wanted them to feel relatable," Garfinkel says.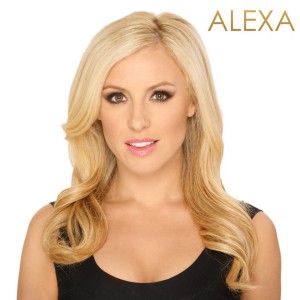 "I think the thing Kate and I were super aware of when we were developing the show was that a lot of women who work in the sex industry keep it a secret from their friends and family, so we wanted to stay true to the idea of normal, brilliant women who have this job on the side. We didn't want the job to define the character."
With the show's pre-production process taking place in an extremely short time span, Bond turned to two veteran casting directors who quickly managed to assemble the rest of CAM GIRLS' ensemble.
"I'd known Kevin Mockrin and Karina Walters for years, and they were able to pull together some amazing options for us in about 24 hours," Bond says. "We cast the entire series in one day, which is incredibly difficult. I don't know how Kevin and Karina did it."
As has been the case for many first time web series creators, getting a show produced can be tantamount to on-the-job filmmaking training. Nowhere was that truth more evident than on set of CAM GIRLS, and it applied especially to Slack.
In addition to serving as its executive producer, Slack also took on multiple tasks including director, graphic designer, and show runner. As Slack explains, he, his cast and crew got quite an education in web series production during filming of CAM GIRLS.
"Well, we were basically shooting a TV pilot on a shoestring budget in 100 degree weather. So it was a little crazy. We shot 45 and half pages over 6 days at three locations," he says. "It was my first time directing, Joelle's first produced script, Kate's first time as the lead in a TV show, and most of our crew had never shot a narrative TV show before."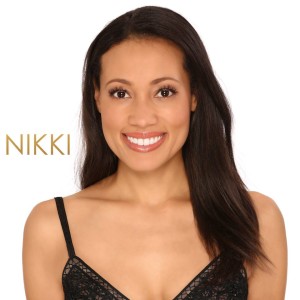 The end result of their work on the 7 episode shoot may surprise you. Says Slack: "And you know what? Everyone really rose to the challenge. It was a surprisingly smooth shoot."
In fact, Slack already had plenty of preparation and knowledge on hand as he assumed the director's chair.
"Years of producing shows next to some of the most talented directors in TV really helped me out. I was stealing tricks I had learned from them left and right."
Overall, CAM GIRLS has proven to be a success for all involved – both on camera and off. "In many ways, we've already accomplished what we set out to achieve even before the show launched. We made something, independent of any studio, and we gave a lot of people their first shot at doing a new job," adds Slack. "CAM GIRLS gave Joelle some of the hours she needed to become a full-fledged member of the WGA (Writers Guild of America)."
"And in addition to getting my first directing credit, I learned everything I need to know about running a show — some of it the hard way. Do you know what DNxHD 36 is? Neither did I. But man, do I ever know that now," he says. "I even taught myself how to use the Avid to cut our opening sequences and promo trailers."
Despite any obstacles faced along the way, Slack takes considerable pride in the hard work he and his team have put forth through CAM GIRLS. "But more than anything, we came out of it with a show that we're all really proud of and excited about."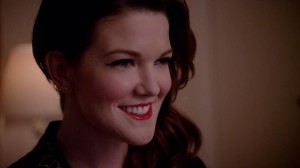 Each episode of CAM GIRLS proves that despite how disreputable a chosen career may be, it's still a way to make a living – even though not everyone may consider it to be an honest line of work.
In fact, as Garfinkel and Bond say, CAM GIRLS is all about being comfortable in your own skin, even if the way you live and work is considered taboo.
"Don't judge a book by its cover. I think women, especially those who are comfortable in their skin and sexuality, get written off so quickly. You can still be smart, talented, intelligent, and like wearing short skirts with thigh-highs," says Garfinkel. "We as a society are very quick to judge what we don't know, and I hope CAM GIRLS can open the discussion on things that are normally looked down upon. "
Adds Bond: "Sometimes it can feel like our culture is taking the two steps forward, three steps back approach when it comes to women's sexuality. We're just trying to do our part to maintain a little bit of that forward momentum."
(Note: The series will be closed-captioned.)
The series' season 1 trailer can be viewed here:
ON THE WEB: www.camgirlstheseries.com
YOUTUBE: https://www.youtube.com/channel/UCi0UrfpzJ8t-tqzWObSzvMw
FACEBOOK: https://www.facebook.com/camgirlstheseries
TWITTER: https://twitter.com/CamGirlsSeries