By serving as an easy-to-use aggregator of quality web series, Stareable has already proven its worth to viewers who've always wanted to watch the shows they like without spending considerable time looking for them. While fans have obviously reaped the benefits of Stareable's platform, show creators from all over the world have wondered how they can improve their work – and how they can reach out to their industry peers, regardless of where they live.
Thanks to Stareable's new Community Forum (see link here), filmmakers from around the world now have an active portal that's made for networking and educational opportunities. Weekly events at the forum include Ask Me Anything (AMA) sessions with top creators and industry leaders, Community Critiques of current or in-progress shows and scripts, and Teach Me Tuesdays, where show creators freely share advice and resources with forum members.
In addition, Weekend Trailer Parties are devoted to choosing the most dazzling promotional trailer for an upcoming show. Filmmakers can also use the forums to look for new collaborators in the Job Postings category, while visiting the News section to keep up with the latest web series industry news.
Stareable's Film School category features comprehensive how-to articles on everything from writing to networking at film festivals, while the Show Recommendations section allows visitors to find and suggest new series to watch. Any questions? Need help? Visit the Ask The Community category!
All users can join the forum for free through their email addresses, or with their existing Facebook or Twitter accounts.
While Stareable's forums bring together filmmakers in the virtual world, its upcoming Los Angeles screening event will unite fans and creators in-person. Submissions are being accepted through FilmFreeway from now until August 1st.
For filmmakers who already participate on the Stareable Forums, the ability to learn from their peers while simultaneously interacting with them has become incredibly valuable. STRAY creator Pablo Andreu remembers how his visits to Stareable's message boards have enhanced his knowledge of the web series industry.
"How do I pitch (to) IFC? Boom, Frank and Lamar's AMA gave me ideas. Which festivals should I check out? Ask the forum. What's SUGAR BABIES? Oh, it's a hilarious show I found in show recommendations. I should never do line readings as a director? Thanks, Stareable Guide. What the hell do I include as a crowdfunding perk? Teach Me Tuesdays to the rescue. What's going on with Seeso? Found out in the news section."
For viewers, convenience is a crucial part of Stareable's platform. The convenience that comes with using Stareable's forums is even more critical for creators like Andreu. "The Community Forum is a one-stop shop, (and) a repository of practical information, for indie filmmakers and web series creators. Can you find this information elsewhere? Probably, but it would take a lot longer," he adds. "So, if you need information, tips, recommendations, and support right now, the forum is efficient and super helpful."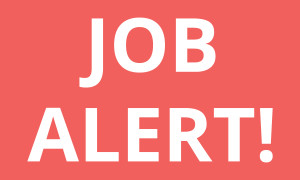 Jonathan Kaplan, co-creator/co-star of KILLING IT!, shares his own examples of how Stareable has impacted his creative efforts.
"The forums, and Stareable in general, have been valuable resources to my series," he says. "The articles are a road map and help show us what we need to do or can improve. (The) AMA's and chats with other creators either answer questions I've had, or reassure us that we are doing the right thing."
Stareable CEO Ajay Kishore talked to Snobby Robot about the many ways its new Community Forums has helped filmmakers like Andreu and Kaplan take their talents to new heights, while providing invaluable resources for upstart web series creators who aim to make successful shows of their own.
SR: What is the main mission of the Stareable Community Forums, and of the weekly events you hold there (Ask Me Anythings, Teach Me Tuesdays, Creator Critiques)?
Ajay Kishore (Stareable CEO): The difference between a mediocre show and a great one is access to community and resources. Stareable wants to enable indie collaboration and conversation by creating a robust online community where creators can share advice, resources, and support in a dynamic way. We hold daily events to foster these types of conversations, pulling in industry experts, helping to solicit feedback, and generating connections so creators can expand their professional networks.
SR: How can they get in touch with you for suggestions/comments?
AK: Bri Castellini, Stareable's Community Director, and I strive to be very available for help, feedback, customer service, you name it. Email Bri at [email protected] if you want to be included in a Peer Critique, have feedback about the forum, have a topic we should cover on the blog, or if you want to learn how to waste more time on Twitter.
Email Ajay at [email protected] if you want to add your show to the site, have feedback about what we should be improving about the platform, know about creators or groups we should be reaching out to, or think he should get a haircut.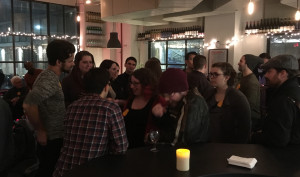 SR: How will web series creators benefit overall from using the forums?
AK: Anyone can create online video, but filmmaking is an intensely collaborative effort that succeeds when talented people work together. In speaking to web series creators, we repeatedly hear that they struggle to meet their peers and find new collaborators to work with.
We want to take the natural networking and resource exchange that happens at our regular happy hours and screenings and make that happen in an ongoing and dynamic way on our forum so creators can help each other get better at their craft.
SR: How were the forums and weekly events conceived? Were they an outgrowth of the in-person meet ups you held in Los Angeles and New York? If so, how?
AK: The forum is a natural progression from the meet-ups. When we first started holding our filmmaker events, I was incredibly type-A about the process. I thought I would need to prepare topics of conversation to make sure that there were no awkward silences. But in reality, none of that was ever necessary.
Creators want to chat about what they're working on, find ways to collaborate, and commiserate about just how hard it is to realize a vision and a dream. We wanted to make sure that these conversations happen in an ongoing, dynamic fashion, not just limited to the in-person events.
SR: What (and/or who) inspired you and your team to create not just the forums, but each of the individual events held there every week?
AK: The weekly events have been a learning progress for us as we experiment to see what creators like, what they don't like, and how we can refine and grow our approach. We'd be incredibly grateful for feedback and suggestions if there are things creators want to see. Please don't hesitate to reach out!
SR: Besides each weekly event, what networking opportunities does the forum provide?
AK: We want creators to reach out to each other to help with their shows. Whether that's advice and feedback on a show in production, or casting for an upcoming project, we think they can really help each other much more than if we're the only ones driving the conversation.
Curious about what kind of sound equipment you should purchase? Ask the community! Need an experienced brainstorming  partner to help develop a new show? Start a thread and get thoughts from creators around the world! Need last minute extras for a scene? Post a job! Tip: promise free pizza and you'll be overrun.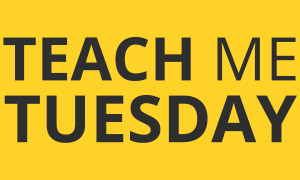 SR: How can viewers benefit from using these forums, and by participating in the weekly scheduled events?
AK: For one, they can meet their favorite web series creators and get in-depth and behind-the-scenes details on their favorite productions! For another, they can make real world connections that will elevate their own work, as well as the work of others they respect.
SR: What plans (if any) do you have to grow the forum itself? Are there any new events/sub-forums being planned?
AK: We're trying to reach out to filmmaker organizations, groups, and networks to let them know about what we're working on and find ways to collaborate. Are you part of a group we should know about? Let us know!
Visit, sign up for and participate in Stareable's Community Forum at: