With TV and digital media among the most powerful methods of communication in today's world, exposure for new products can lead to success for their creators. The hit ABC reality series Shark Tank has provided a valuable platform for entrepreneurs to vie for the support of top business professionals like Mark Cuban, Barbara Corcoran, Daymond John and Lori Greiner within the dramatic setting of a business negotiation.
Earning the chance to potentially team up with a superstar athlete like Super Bowl-winning Patriots tight end Rob Gronkowski on a new business partnership, though, can be the biggest score for fledgling entrepreneurs. That once-in-a-lifetime opportunity is presented by the new company Pitchmen, and by its first original series for Verizon's go90 mobile video platform, MVP (Most Valuable Partner).
Pitchmen showcases its dedication to a "content first" style that effortlessly merges entertainment with commerce. Naturally, the two men who founded that company are remarkably knowledgeable about both worlds: Emmy-winning TV and movie producer Jamie Patricof (ESPN's 30 for 30 series, The Place Beyond The Pines, The Zookeeper's Wife), and longtime marketing/branding expert Russ Axelrod.
With episodes averaging 8-10 minutes each, MVP's all-star assemblage of sports luminaries includes Gronkowski (who also co-produced the series), plus NBA champion/Golden State Warriors forward Kevin Durant and NFL Pro Bowl wide receiver Antonio Brown of the Pittsburgh Steelers. While they're part judging panel/part sounding board, these famed competitors all bid to join forces with undiscovered product creators who hope to have their wares instantly earn an on-air celebrity seal of approval.
The massive social media outreach of those legendary athletes also gives contestants on MVP an even bigger platform for their products to entice potential consumers; products that will eventually be ready to buy online and in stores. Yet, as Patricof and Axelrod explain, MVP is only the beginning of Pitchmen's efforts to unite famous figures from diverse fields of endeavor with new entrepreneurs and their products.
Describe the overall mission/business model of Pitchmen, and how your projects (MVP, others upcoming) help to achieve the success of both.
Our mission for the company is to bring entrepreneurs and celebrity ambassadors face-to-face for an opportunity to partner that they might not otherwise have, and to let their fans and viewers everywhere in on the process.
MVP has been the perfect first project, as athletes not only bring their huge fan bases, but also represent some of the most recognizable endorsement deals out there.
How did you guys first meet, and when did you conceive of Pitchmen as a company?  Was there anything that inspired/influenced you to create the company, and its content?
Russ Axelrod: We had a mutual friend, but it was both of our backgrounds that brought us together in the first place. I was working in branded content at Microsoft, and looking for a production partner that not only understood content, but the celebrity world, for a project I was doing with XBox and Intel.
Jamie's history of creating award-winning content, along with his deep relationships in the sports and entertainment world were the perfect fit, and ever since we've been looking for the next opportunity that married both of our skillsets – Pitchmen being the perfect marriage.  We both have a great appreciation for the content, celebrity, and marketing worlds, and with the interest in business-minded shows exploding everywhere, we felt now was the right time to bring the partnership to life.
Having come from the worlds of marketing and entertainment, how did you channel your experiences in those areas into the work you've been doing with Pitchmen and MVP?
Jamie Patricof: I try to really bring the ambassador's POV to the equation, with Russ thinking through the businesses, and the marketing partnerships they are trying to for., But, ultimately we're both looking at it through a storytelling lens, which we've both been working with for years because it needs to make for compelling content – otherwise the deals should just stay behind the scenes, which is where they've always been, until Pitchmen came along.
Pitchmen is dedicated to a "content first" approach through MVP and its other projects. What does that entail, and in what ways does it apply to the company's business model?
For the most part, endorsement deals have happened behind the scenes for years. Our whole goal is to showcase them for fans and viewers to demonstrate how interesting they are – and the best way we think to do that is through content.
Whether we are producing content out of the initial matchmaking and deal making, following the partnerships to market, or helping our partners launch their product through branded content with their new brand ambassadors – we know we can keep consumers engaged throughout, and that's the first step in any successful relationship for a brand.
How do you apply that approach to your content? How does it benefit viewers, entrepreneurs and celebrity influencers?
We're giving viewers a chance to see a world they've never seen. For the entrepreneurs and athletes, the benefit goes well beyond the initial matchmaking. What a better way to launch a partnership between the two than to expose the beginning of it to millions of fans as a part of the process. This initial exposure to potential consumers is something that would typically cost millions of dollars, and by working with us, they get it for free!
MVP is currently streaming on Verizon's go90 app. How did you become involved with that platform, and will other Pitchmen shows be streamed there?
Russ: I have actually been working with go90, even before there ever was an actual go90. I acted as the bridge and advisor between AwesomenessTV and Verizon, a partnership that ended up being one of the building blocks of the entire go90 platform strategy, and ultimately resulted in Verizon taking a stake in that company. We've enjoyed a great relationship ever since, and MVP happened as a result. We love our relationship with Verizon, and continue to discuss what other projects we can launch together.
Are there plans for Pitchmen content to be streamed elsewhere, or is it all remaining exclusively on go90?
We're actively in talks with all of the platforms, both linear and digital, that make sense for our upcoming projects. Some of our projects might target an older audience for example, or a specific genre of business or celebrity that lends itself to one platform more so than another.  Ultimately, we want to reach the largest pool of consumers that will find interest in the deals because that will result in helping the celebrities and start-ups best launch their partnership.
Talk about the ways you're employing the celebrity endorsement element into your content, and into the business model of Pitchmen itself.
For MVP, the show is produced in partnership with Rob "Gronk" Gronkowski. So not only is he a member of the panel on the show, but he is also involved behind the scenes as a producer.
Having him involved so closely with the show is an endorsement in itself especially to the other athletes that participate in the series. Depending on the future shows we are developing, other tastemakers/celebrities may be involved in the production beyond solely being on the panel.
How was MVP (Most Valuable Partner) developed, and how did Rob Gronkowski become involved with the project?
Jamie: Russ and I had been tossing around the idea. (Then) I ran into Rob at the Vanity Fair Oscars Party, and he instantly loved the idea. Rob's had some of the biggest endorsement deals for an NFL player (Madden, Monster), but he knows lots of his fellow athletes don't always get the opportunities he has. He wanted to help create a platform that would offer those opportunities to his peers, while also letting his millions of fans in on the process.
Along with Gronkowski, there are other notable sports stars who serve on MVP's panel. Discuss how you worked to bring them on board, what they've contributed to the series in general, and how they've helped to boost the profile of those who've presented their products on MVP.
We bring our celebrities on through a variety of ways.  Personal relationships with them directly, their managers, agents, even their financial advisors, plus the celebrities themselves tend to bring their friends in once they get involved themselves. All of them instantly raise the profile of any start-ups they partner with on the show.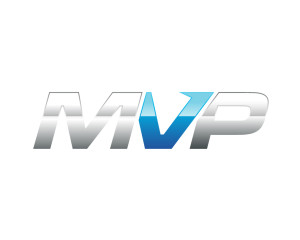 Besides the athletes you've been working with on MVP, are there any other famous names you'll be partnering with on future projects?
We can't say yet, but let's just say we're "cooking up" something special for our next project.
What are some of the other series you'll be working on?
In addition to breaking into different genres of celebrity, we're also looking at a variety of ideas along the deal making process, from the start (like MVP) right through a product or campaign's launch, as well as switching up how the matchmaking process itself comes together in the first place.
Are there any similarities/differences between those series and MVP, or is it all part of the same mission of your company (bringing upstart entrepreneurs and their products together w/celebrity influencers in visualized negotiations)?
All of the programs are designed to bring light to the partnerships formed between the influencers and the start-ups.  MVP really just scratches the surface in showing that initial deal negotiation, but there's so much more we can cover that we know fans will love.
How can people submit their products to be presented on MVP and other shows produced by Pitchmen? Who can they contact, and is there a specific cost/period of time for them to submit?
We go through a very serious vetting process that includes bankers, VC's (venture capitalists) and marketers looking at the deals. 
Talk about how you're using social media to reach viewers/potential customers of the products featured on MVP, and how you've used social media to build audiences for MVP.
For the first year, we were solely focused on driving viewership on go90. This year, we are expanding those efforts, including partnering with a social media agency to help our start-up partners and build the MVP platform.
Will viewers be able to purchase the products on MVP? If so, where?
For now, we've let our start-up partners market their products individually, but there are talks for how we can combine forces of all of the brands under a single effort. More to come on that.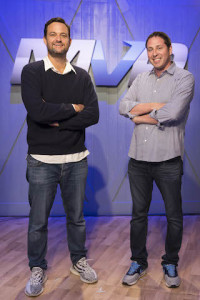 Have there been any distribution deals in place for those products?
We haven't been focused on that. Yet. 
Describe the services you're providing to entrepreneurs/businesses who have their products presented on MVP and Pitchmen's upcoming content.
We've been able to offer help across investment banking, social media, marketing, strategy and even retail development to our participating startups. Furthermore, being on MVP is a great way for young companies to raise consumer awareness by showcasing their products to millions of viewers.
In what ways are those entrepreneurs/businesses continuing to work with celebrity endorsers/influencers after their appearance on MVP?
All of our influencers and entrepreneurs are pursuing the opportunities in their own ways.  From advising and investing, to helping with exposure – we love that the MVPs are finding their own ways together.  That's what partnerships are all about.
What are your hopes for Pitchmen's success, as well as for the success of its content and partnerships linking celebrity endorsers with upstart businesses?
We want to be the foundation for the next million-dollar start-up endorsement success story. Maybe even a billion-dollar (success story) a la a George Foreman. When our partners succeed, so do we!
To watch MVP on go90, visit: