Thanks to the overwhelmingly positive and realistic portrayals of LGBT (lesbian, gay, bisexual and transgender) characters through streaming series as Amazon Studios' TRANSPARENT, Netflix's ORANGE IS THE NEW BLACK, plus primetime dramas like Fox's EMPIRE and ABC Family's CHASING LIFE, TV viewers have gained a greater understanding and acceptance of the triumphs and struggles of such characters – and of those in everyday life.
Yet, while movies and TV shows are continuing to reflect that community in a more positive light, it's web series that have led the way in bringing viewers entertaining, yet realistic depictions of LGBT characters.
The success of shows like OUT WITH DAD, ANYONE BUT ME, PRODUCING JULIET, HUSTLING and HUSBANDS (just to name a few) has also created greater opportunities for out filmmakers and actors.

Continuing this Saturday from 11:30 AM-2 PM (Pacific Time) at Los Angeles' OutFest, and with its first international panels/screenings set for this August at the GAZE LGBT Film Festival in Dublin, Ireland, a new initiative called In With The New Out seeks to bring current and aspiring LGBT web series creators together in a series of informative panel discussions, mixed with screenings of some of the most popular and influential LGBT web series online today.
Along with ANYONE BUT ME, HUSTLING, HUSBANDS, and PRODUCING JULIET, other popular LGBT shows like HE'S WITH ME, LITTLE HORRIBLES, 80/20, HOW TO BE GAY, DISCREPANCE, CAPITOL HILL, DYKE CENTRAL, WALLFLOWERS, KELSEY, and the documentary series THE TRANSGENDER PROJECT are part of the initiative.
More information on dates and times for each panel, series stars/creators scheduled to appear, and on how people can attend, is available at In With The New Out's Facebook and Twitter pages. Tickets for the OutFest screening are still available at the event's official web site. A web site for In With The New Out will launch soon, and a promo trailer introducing the initiative can be seen at the end of this article.
Panel discussions featuring the creators and stars of those series will also be a significant part of In With The New Out. Festival organizers who would like to have these series screened, along with booking appearances by their creators/stars, can contact the collective at inwiththenewout@gmail.com.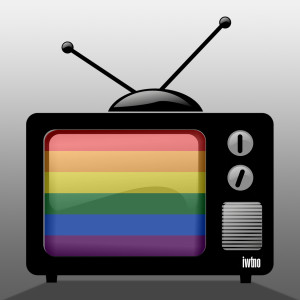 Recently, I spoke to Kieran Turner, creator of the popular comedy series WALLFLOWERS, and organizer of the In With The New Out collective.
Here, Turner discusses its overall goals, how it will help current and new LGBT web series creators/filmmakers reach wider audiences, and how In With The New Out stands apart from traditionally structured film festivals that aren't currently featuring original web series.
What is In With The New Out?
In With the New Out is a collective of what I like to call the best and the brightest LGBT series on the web. We package those shows together and play them at LGBT Film Festivals around the world.
We show anywhere from 4-6 different series at each festival. The creators and stars of those shows will attend the festival and do a moderated panel & Q&A after the screenings. We have several participating shows, and each time we play a festival, the lineup varies somewhat.
In what ways will the collective, and its programming, benefit LGBT filmmakers and viewers?
In With the New Out was started because I was noticing the number of really well done web series with LGBT content. Not only were these shows impeccably shot and produced, well written and beautifully acted, but they were also providing viewers with content that featured LGBT characters that were well-rounded, three dimensional individuals, not stereotypes, which, unfortunately, has taken precedence in film and television.
The challenge is to make people aware of these shows, which, as you know, can be difficult due to the sheer volume of web series that have popped up over the past few years, and it's only getting to be a more crowded field.
In With the New Out is curated with the above goal in mind, and to alert viewers hungry to see those kinds of characters to the great programming that's out there. And the great thing is, if you're a fan of one of these shows, you're likely to discover more programming you would enjoy and didn't know about.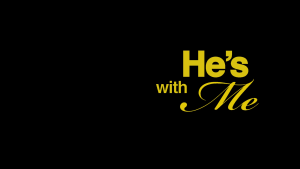 Who is involved in the collective's management team, and what roles do they play?
At the moment, I'm in charge of putting things together. When I began this last year, I wasn't really thinking of anything past seeing if we could get a booking here or there, but it's really begun to grow. Now we have social media pages, and I want the creators of the participating series to be able to utilize those pages to help their series grow and expand, so we'll all be sharing in those.
What shows will be featured on In With the New Out?
Right now, we have a lineup of fifteen different series, and I'm always on the lookout for new series to add, especially since we're now doing panels abroad. I'm kind of picky; otherwise I think I'd have many more participating series. And I don't mean to sound negative about anyone's work.
Everyone does what they have the resources and knowledge to do, and the Internet is the new film school. So I only encourage people to go out there and try. If people ever saw my first films, I don't even want to look at them ever again!
But as I mentioned, I want to push forward the notion that we can, and do, create programming for the web that is television quality, both in production value and creativity.
So I look for excellence both in front of and behind the camera, as well as realistic portrayals of LGBT characters, which can most times be even more difficult to find than good production value. And I can be a tiny bit flexible on the latter, if the former is really good.
When did the program launch, and where can people go to attend?
I did a soft launch last summer at The Q Fest in Denver. We brought five series: WALLFLOWERS, HUSTLING, KELSEY, HE'S WITH ME and WHERE THE BEARS ARE, and four of the creators were brought in to participate in the panel afterwards. We played a few more LGBT fests over the past few months, but I've also been taking my own show, WALLFLOWERS, to several web fests.
Our next stop will be in Los Angeles, at OutFest, on July 11th at the DGA (Directors Guild of America), then we have our first international panel in August at the GAZE LGBT Film Fest in Dublin, Ireland.
I'm particularly excited about that one because I've been able to program international series whose creators live and work abroad, to come in and show their series and talk about them. We have several other bookings throughout 2015, but until the festivals reveal their lineups, we have been asked to refrain from announcing any other future dates.
What (or who) inspired you to create In With the New Out?
No matter how hard you promote your series, it's very easy to get lost in the online shuffle. I wanted to find places to help increase the awareness of these shows. It probably sounds like we're going about it the hard way, but I believe that if you really engage with an audience, and if they like what you're doing, they're going to have that much stronger a connection.
And for an ongoing series, to me that means getting them to go watch more episodes, getting them to tell their friends about it, and getting them to stick with you for future endeavors.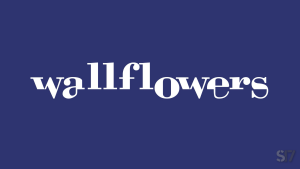 I also felt like I had created a series (WALLFLOWERS) that could stand alongside the kinds of films being programmed at regular film festivals.
And mine wasn't the only one. But because LGBT Film festivals were not yet programming web series, I knew submitting my show as a short was not going to work.
But even if it did get accepted, there was no way to really differentiate and discuss all the exciting things that were happening on the internet for content creators who had aspirations beyond what had previously been done on the web.
There are a handful of mainstream film festivals that have begun to test the waters with web programming lineups. I was lucky enough this year to have WALLFLOWERS chosen as one of eight series to play The Nashville Film Festival in their first ever Web Series program.
Shockingly, that program was the first thing to sell out in the festival. Before the opening and closing night films, before larger budget films with stars. The program was so popular that they added a second showing of it. It was a thrill to see web being so embraced by a mainstream festival, and I was happy the gamble paid off for them.
I hope other large festivals will follow suit, but In With the New Out is different because I thought we as LGBT filmmakers had something interesting to share with an audience about why we felt compelled to tell our stories on the web and the freedom it gave us to tell them free of stereotype.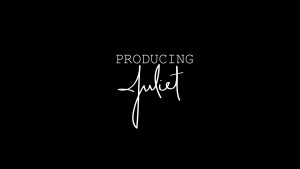 How can people attending benefit from those panel discussions?
As much as I wanted to be able to discuss the ability to give voice to LGBT characters that I wasn't seeing anywhere else, I quickly realized that a large portion of the audiences were attending because they wanted to know how they could make these shows themselves. And honestly, I love that.
I think it's great if anyone can be inspired by your work and your passion and want to do it, as well. So we do spend a lot of time with them, either as a forum or afterwards in small groups, I guess giving advice and encouragement, but mostly just listening. Everyone has a story they're burning to tell, and if I can help them do that in some small way, that makes me happy.
What workshops are featured, and how will they help filmmakers who use the site?
We're just beginning with actual workshops this fall. We'll be taking the panel to a festival that will be more than just watching series and answering questions. It will be an all-day workshop for aspiring LGBT content creators (though all are welcome, no matter orientation), who have scripts, or have shot something, and want practical advice and feedback on what they've done so far and what the next step is. And that's a huge goal for me, to be able to offer these workshops in several different cities. I'm aiming to have at least a half dozen in 2016.
Overall, what are your hopes for In With the New Out's success?
Right now, I'm concentrating on creating a collective where people who are looking for this type of programming can go to discover new series, as well as expanding the live screening, panel and workshop component.
I've always wanted to start my own channel, and that could absolutely be in the cards one day soon. I would love to find a way for these wonderful content creators to be able to make some money for doing what they love. Isn't that the missing half of this wonderful goal we're all aspiring to?
An introductory promotional trailer for In With The New Out can be viewed here:
To purchase tickets to In With The New Out's panel/screenings at LA OutFest, visit:
For more information on In With The New Out, visit:
FACEBOOK: https://www.facebook.com/inwiththenewout
TWITTER: @InWithTheNewOut